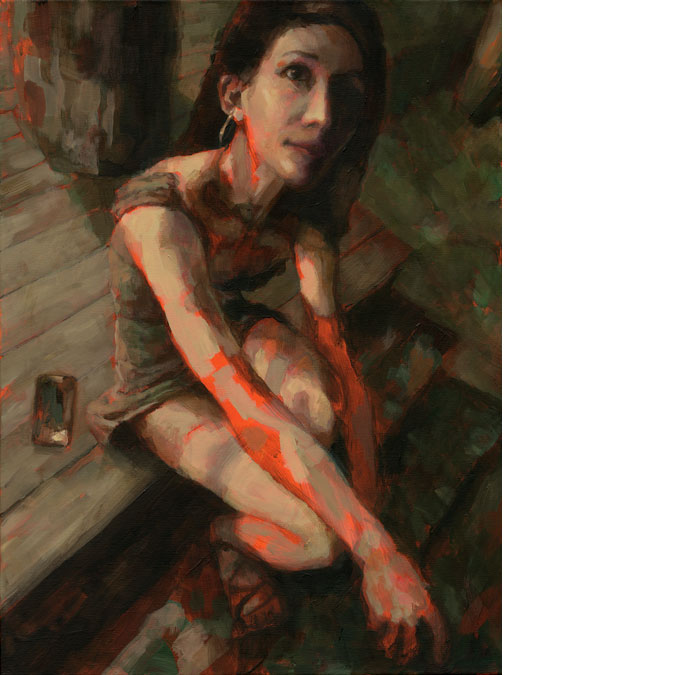 Thursday | Acrylic on canvas | 20 x 30 inches | 2021
Hello everyone!
I am happy to unveil not only a new painting, but also a new website!
This piece was an interesting experiment. I wanted to revisit figurative painting, but to see where I could push it visually. I began with a reddish orange underpainting, and intentionally chose brown and green tones to clash. I really enjoy how vibrant and electric the piece turned out in the end. This work, along with my other works, can be viewed in my Paintings Gallery.
On top of that, I have completely overhauled my painting portfolio website. The all-new MattCauley.com has a new look and has been rebuilt from the ground up. Take a look, and let me know what you think.
Thanks again for all of the support and encouragement over the years. I truly appreciate it.
Wishing everyone a very happy holiday.
Matt Cauley
December 18, 2021
Don't forget to follow the Artwork of Matt Cauley so that you receive the latest news and events, as well as behind-the-scenes painting progress. Follow us on Facebook, Instagram, Saatchi, LinkedIn, Behance, or Twitter.