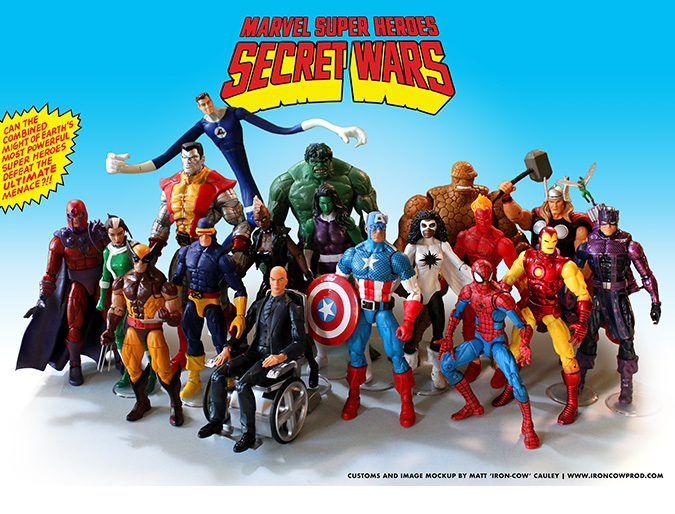 Hello everyone!
It's been ages since I've posted any new customs here on the site. I have still been making quite a few over the past few months (years?) but I unfortunately haven not been able to get them photographed.
In the meantime, please enjoy a bit of a sneak peek. This is an assemblage of various Marvel Legends figures I collected, taking cues from the cover of Marvel Superheroes Secret Wars #1. Most of these are store-bought figures, but the Rogue, Magneto, Captain Marvel, Storm, Cyclops, and Human Torch are all customs (and, Captain America actually has a customized head as well).
Hopefully I will be posting more photos of these and all the other customs soon. I am excited for you to see the new creations.
I hope you are all doing well. Thank you!
Matt
aka Iron-Cow
February 3, 2018
Don't forget to follow the Artwork of Matt Cauley so that you receive the latest news and events, as well as behind-the-scenes painting progress. Follow us on Facebook, Instagram, Saatchi, LinkedIn, Behance, or Twitter.