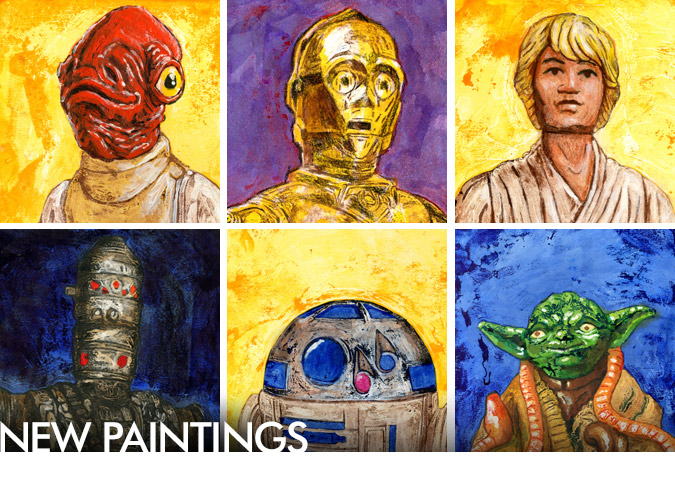 Nostalgia is an important theme to my work, and I am pleased to unveil a new series of images, drawing upon the memories associated with my childhood toys. These action figures were integral to my formative years, and I proudly have them on display all these years later.

They are not only a collection, but they are a direct link to my childhood. My history in figure form.

Childhood Revisited explores the toys I had as a youth.
Hello everyone!
I realize it has been a painfully long time since I have updated my site. I have been busier than ever creating art and new custom toys, although I admit to be terrible lately in regards to posting the results.
That said, I am happy to unveil six new paintings to my Childhood Revisited series. Click HERE to explore these new works.
For those that are interested, Museum-quality archival prints are available for purchase at the Iron-Cow Prod. Etsy Store or on eBay.
My sincere thanks to you all for your continued support. As always, I would be grateful for any feedback you might have. Thank you!
Matt Cauley
October 25, 2020
Don't forget to follow the Artwork of Matt Cauley so that you receive the latest news and events, as well as behind-the-scenes painting progress. Follow us on Facebook, Instagram, Saatchi, LinkedIn, Behance, or Twitter.