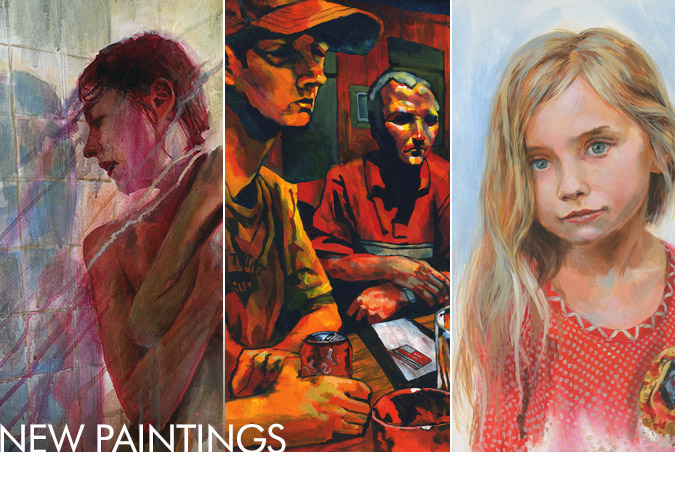 Hello everyone –
I am pleased to unveil three paintings. One is from 2006 that has never before been shown, while the others are brand new.
You can see these and other works by heading on over to the Paintings Gallery.
As always, I would be grateful for any feedback you might have.
Thank you!
Matt Cauley
July 24, 2015
Don't forget to follow the Artwork of Matt Cauley so that you receive the latest news and events, as well as behind-the-scenes painting progress. Follow us on Facebook, Instagram, Saatchi, LinkedIn, Behance, or Twitter.