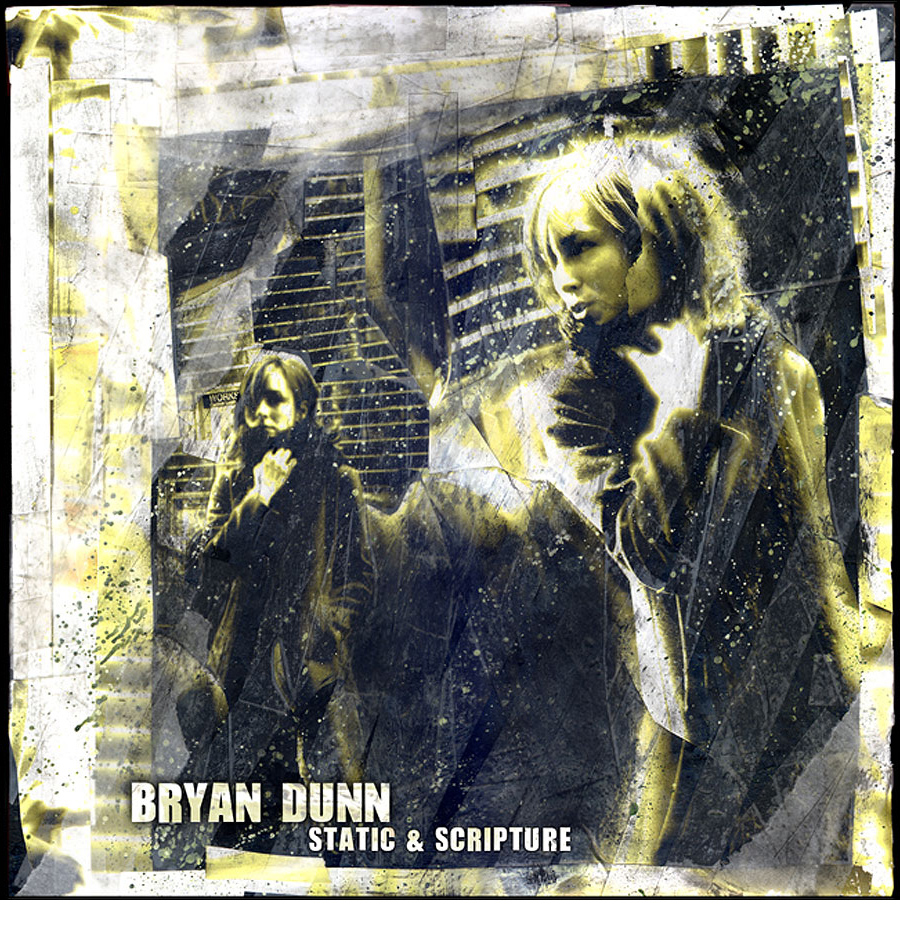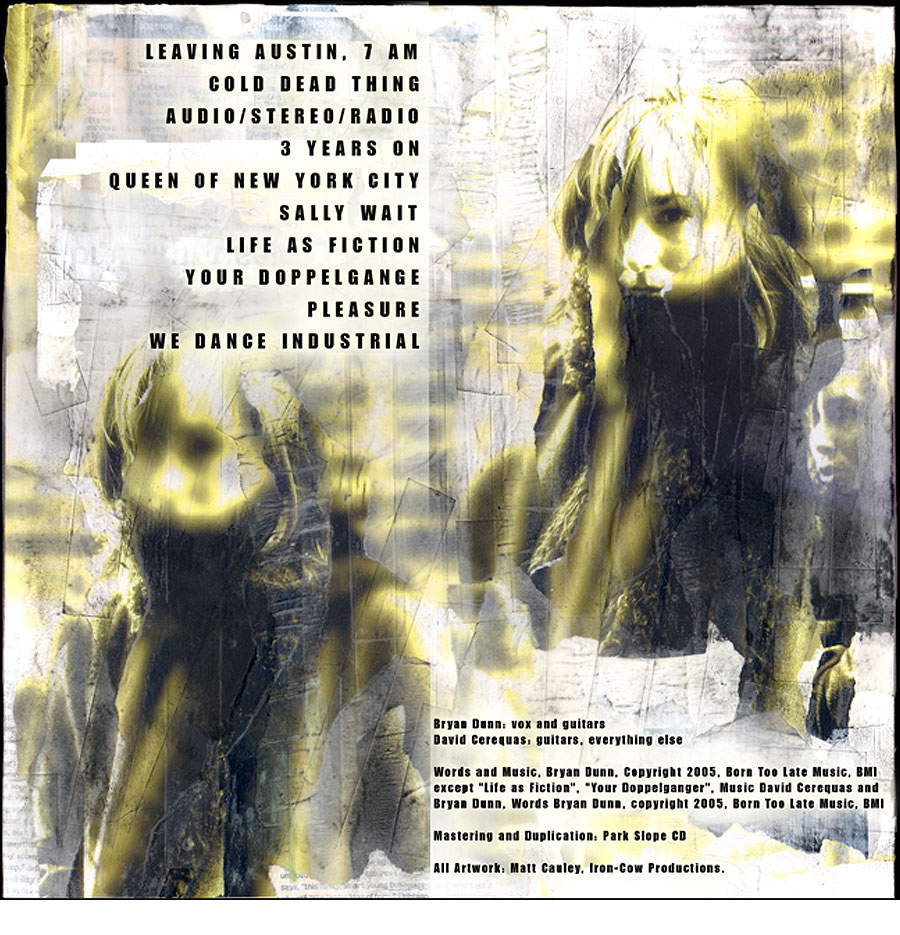 Musician Bryan Dunn commissioned this project for his music cd Static and Scripture, and it is one of the most enjoyable of projects I have had the opportunity to work on.
I must give an extra special thanks to Ali, who bravely faced -20 below wind chills so that I could photograph her for the artwork. It was bitter cold on that shoot, but luckily we accomplished everything in just under ten minutes. I couldn't have done it without her.
Click HERE if you would like to find out more details on this release, listen to tracks from the disc, or obtain a copy for yourself.
Static and Scripture
CD Cover Art
Acrylic and Collage on Panel
14 x 14 inches
Created 2005 by Matt 'Iron-Cow' Cauley