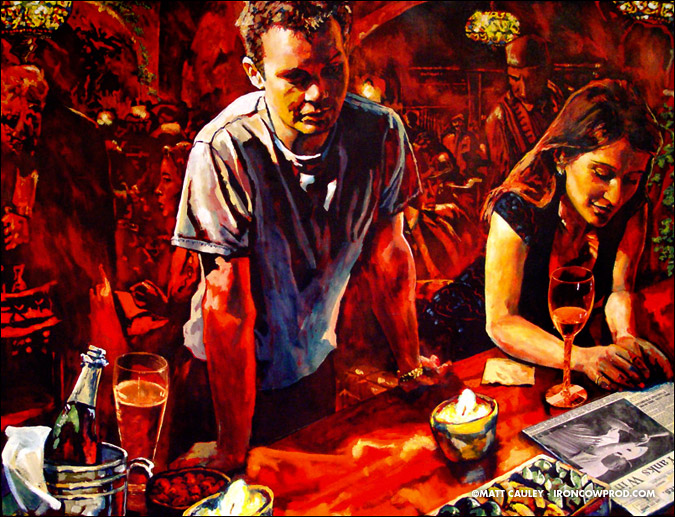 My good friend and fellow coworker Benitta commissioned this piece as the official wedding portrait for her and her husband-to-be Geoff.
Right from the start, I wanted to avoid any sort of traditional image where the couple would be sitting side by side, smile broadly. Instead, I worked with the couple, getting them to talk to me about their initial meeting. Adapting their tale of meeting on a blind date, I transplanted the location from that of a Hoboken restaurant into something with a more Moroccan flair.
This painting is now displayed proudly in the couple's home entryway.
The Wedding Portrait of Benitta and Geoff
Acrylic on canvas
30 x 40 inches
Painted 2007 by Matt Cauley