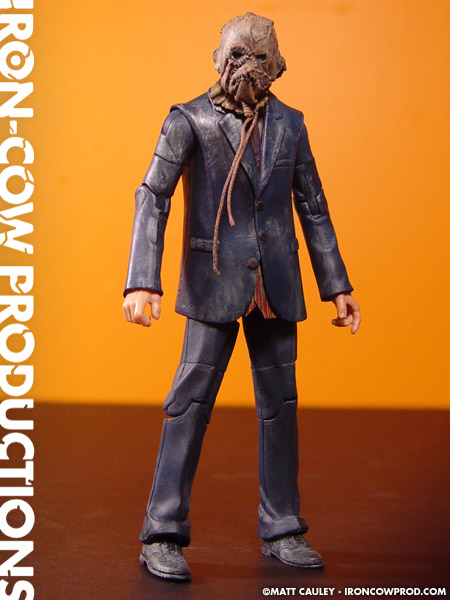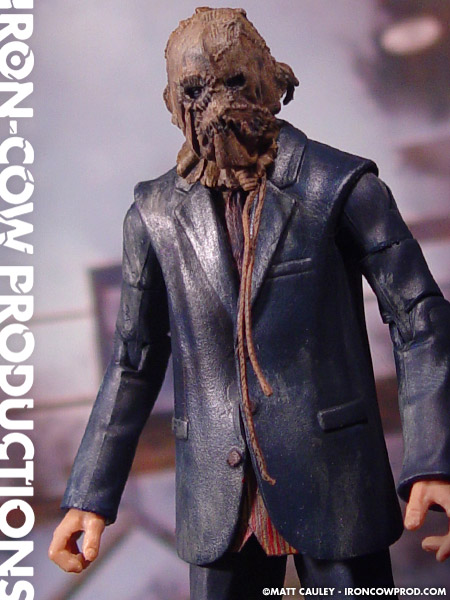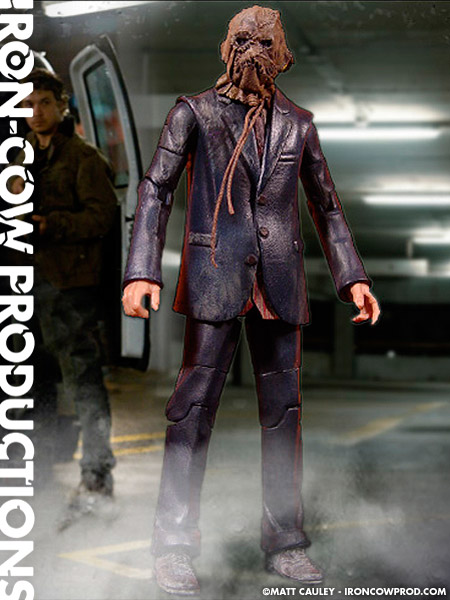 After escaping from The Narrows at the end of Batman Begins, Doctor Jonathan Crane once again dons his Scarecrow mask to renew his reign of terror, this time as a street-level drug dealer.
This custom came about pretty quickly, actually. I took a Movie Masters Gotham Thug figure and removed the head, replacing it with a Movie Masters Scarecrow head. I then added a tie made from Kneadatite. Kneadatite was also used to fill in the various joint posts on the figure. To better match the look of Scarecrow in the film, I added an untucked shirt made of clear vinyl, and reworked his jacket to be loosely buttoned.
What I was surprised most about the look of the character was just how must dust he had all over the suit. Not only was his suit pretty disheveled, but the amount of dust made it seem as if he'd just come from his drug lab. Scary stuff indeed. Anyway, to achieve this effect, I applied chalk pastel to the figure, sealing it in with DullCote.
Special thanks to the guys at Batman-On-Film.com for their assist with the photo reference!
Created Fall 2008