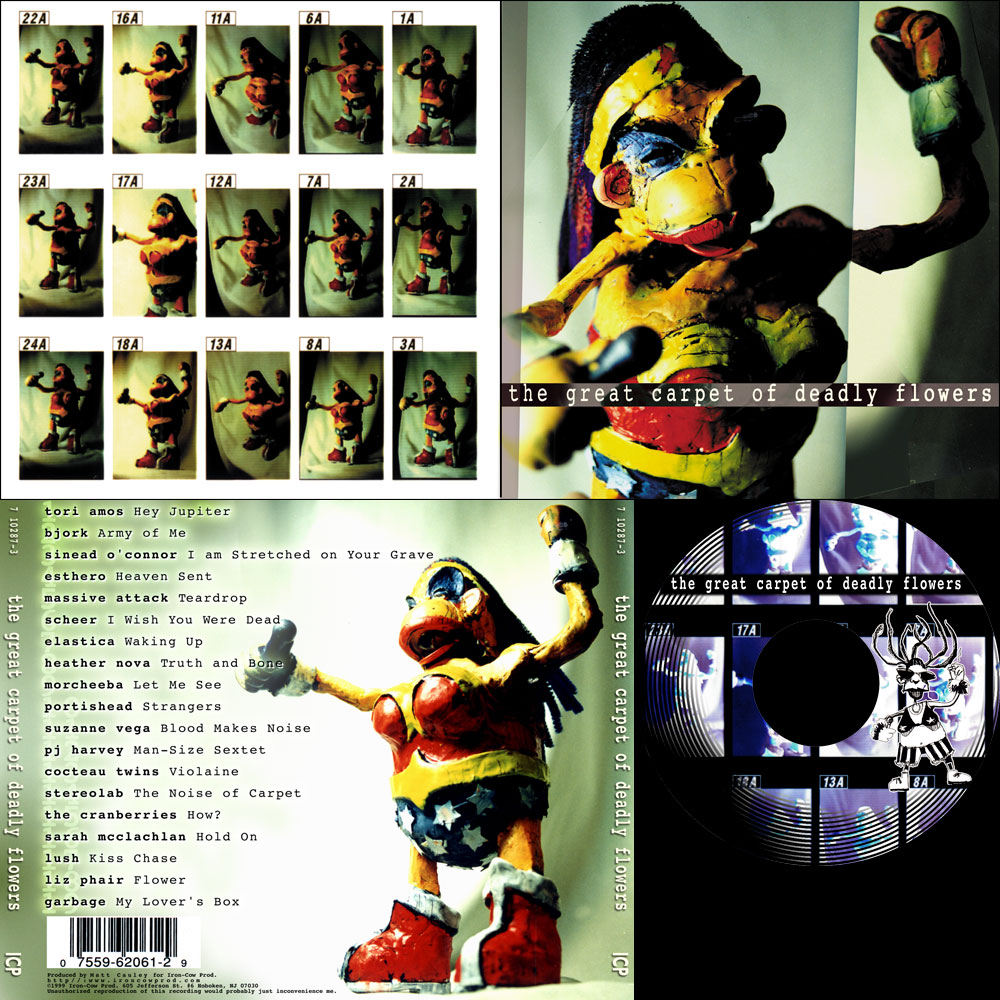 For awhile back in the late 1990's, I was giving serious thought to possibly opening a lounge or nightspot, and wished to create an atmosphere akin to something out of A Clockwork Orange. I envisioned a dimly lit environment that could be a mix of Tim Burton, H.R. Giger, with a splash of the 1960's Batman TV show. As an early experiment, I created a series of small sculpture that had motorized parts. When activated, they would in essence dance with the music.
The nightclub plans eventually got put on hold, but the motorized sculpts made appearances at several ICP-sponsored parties.
Photos of the dancing Wonder Ape sculpt were eventually reworked into a self-promotional cd, featuring tracks from Tori Amos, Bjork, P.J.Harvey and other female vocalists.
The Great Carpet of Deadly Flowers
Sculpy over Motorized Base
10 inches tall
Created 1999 by Matt 'Iron-Cow' Cauley