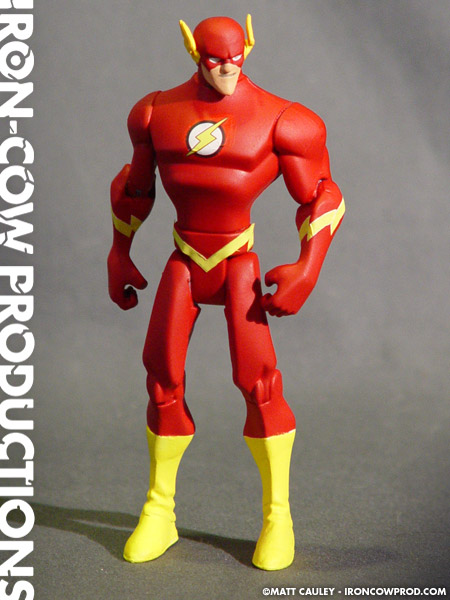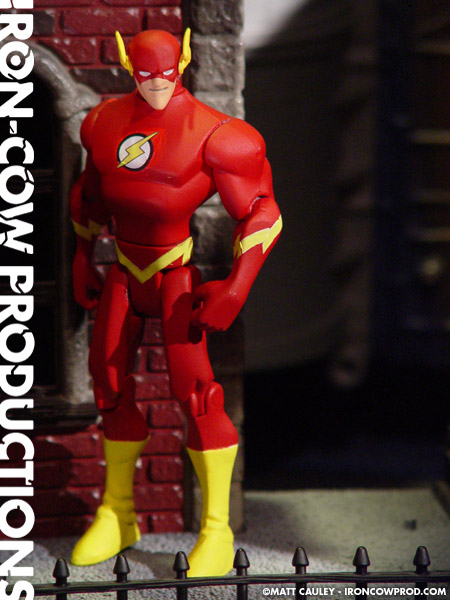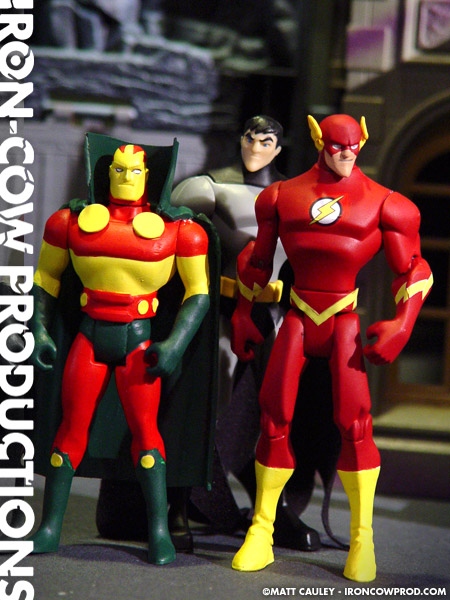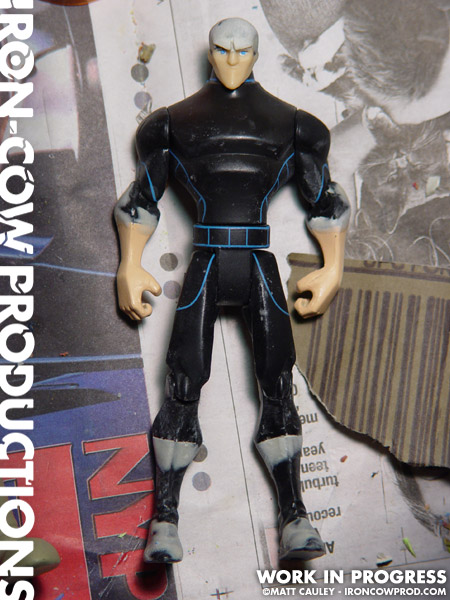 I'm not sure why it works out like this, but every time a new action figure line hits the shelf, my first two customs always end up being a Batman Unmasked as well as The Flash.
Anyway, the Flash uses Bruce to Batman figure as a base. The boots and other elements were created with Magic Sculpt. Luckily the head translated well for Flash, so that is still Bruce's head. I took the ear wings from a DC Direct Flash and added them to the side. The emblems were printed on MicroMark Decal paper and set with Testors Dullcote.
Hopefully the Flash will have other costumed heroes joining him in the near future.
Created Summer 2004