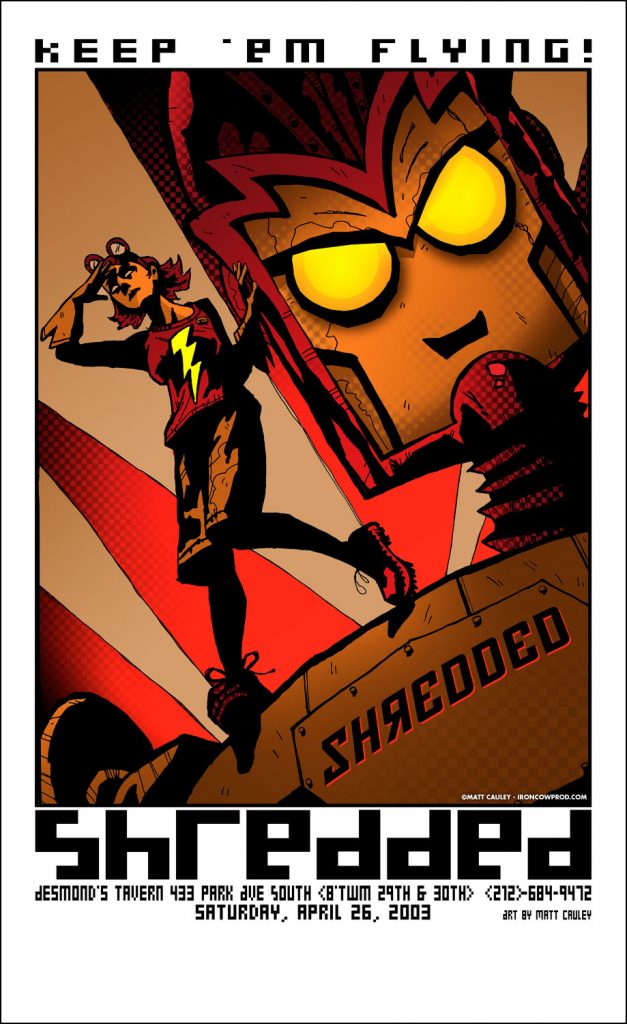 The New York cover band, Shredded, is a long time fan of the artwork and illustration of Iron-Cow Prod. They commissioned this poster for one of their special performances.
This artwork eventually got repurposed into the ICP Promotional cd: Intelligence Greater Than Man, Yet Mortal As His Own.
Bonus trivia: the cover model for the girl adventurer is none other than Sarah Burns, of I Love You, Man fame!
Shredded Concert Poster Design
Ink with Digital Coloring
11 x 17 inches
Created 2003 by Matt 'Iron-Cow' Cauley