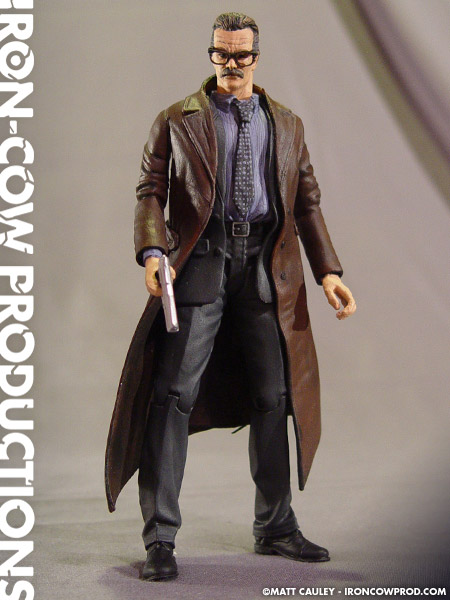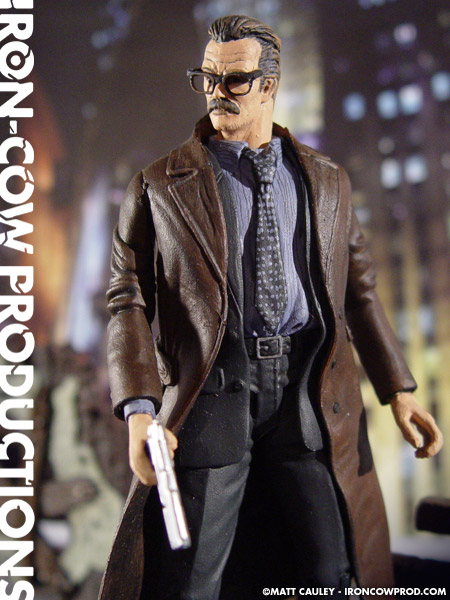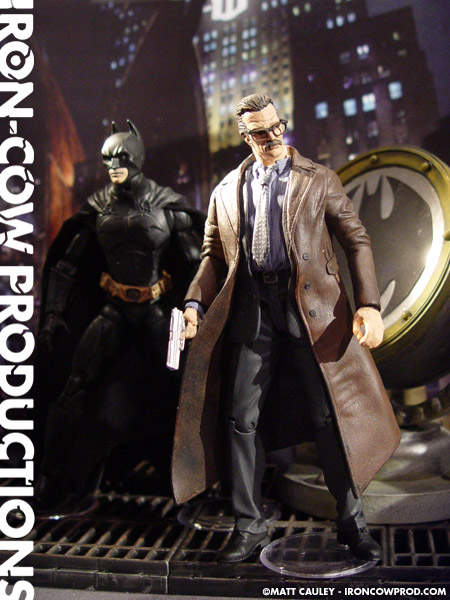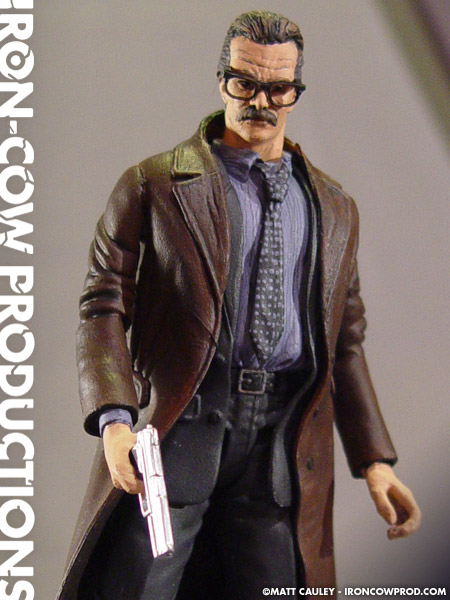 Beat cop James Gordon comforts Bruce Wayne after the murder of his parents, and Wayne later recognizes him as one of the few honest police officers in the city. As Batman begins his quest for justice in Gotham City, the two form an alliance that is kept secret from all other police officers.
James Gordon is a mix of a DC Direct HUSH Gordon figure with arms from some random Cowboy figure I found at KB. The headsculpt is reworked from a McFarlane Revolver Ocelet figure while the glasses are taken from an Austin Powers figure. The inner jacket comes from a Marvel Legends Professor X, while the outer jacket is from an X-2: X-Men United Cyclops figure.
The Sgt. James Gordon action figure features 9 points of articulation and comes with a removable gun.
Created Summer 2005
Featured in CustomCon 13