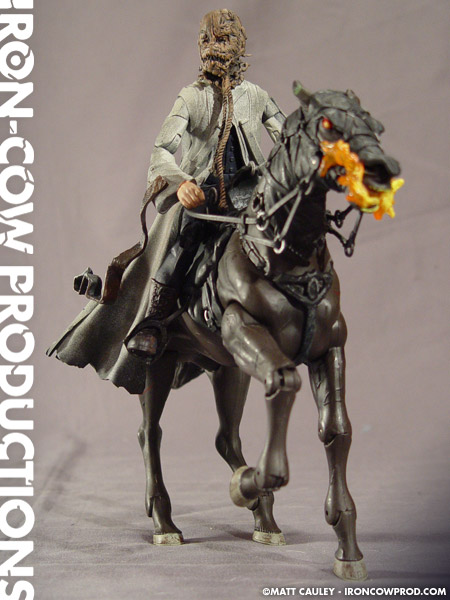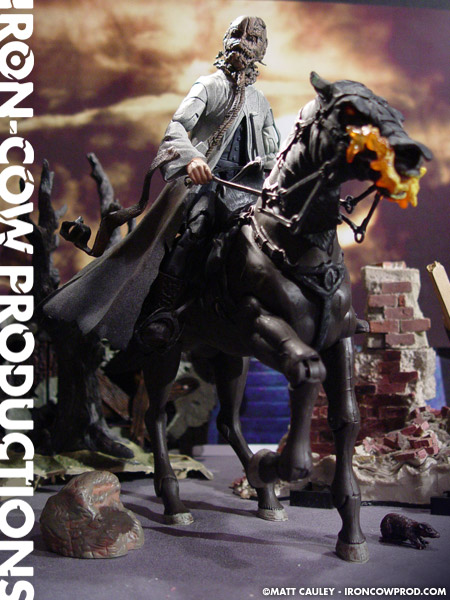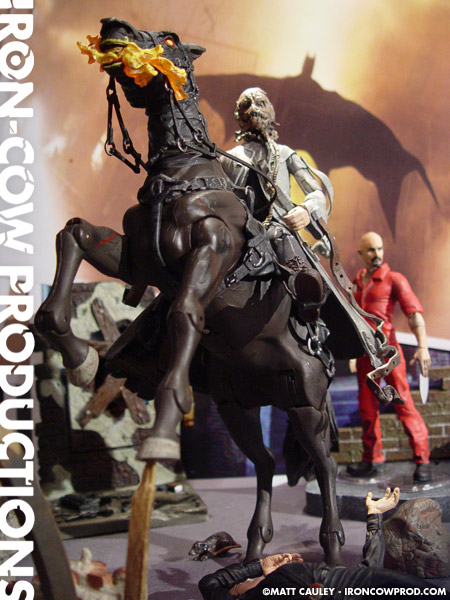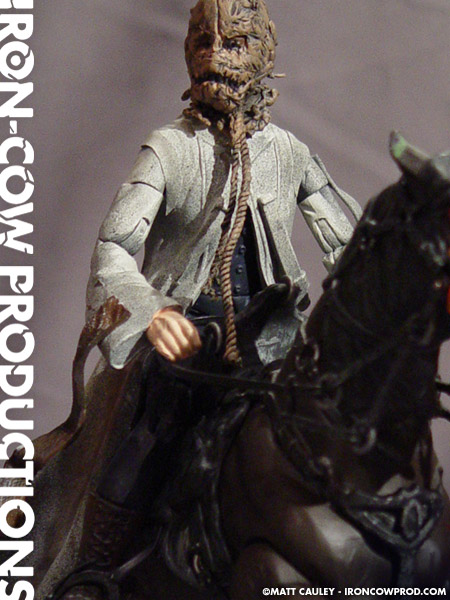 No one is safe in Gotham City as the Scarecrow takes his fear gas to the streets! Will Batman be able to defeat this villain before the city is destroyed?
Although I don't normally like using super-articulated bases figures for my customs, I felt that the Scarecrow might really benefit from having some extra posing options. I began by taking a Marvel Legends Professor X figure and adding a distress cloak from a Lord of the Rings Saruman figure. The forearms came from a random "Warriors of Virture" figure I bought back in the day. Finally, the boots are taken from a wrestling figure I had lying about. The horse? Why, it's taken from a Lord of the Rings Black Rider, of course! Granted, it's not 100% movie accurate, but far be it for me to argue with a flame-breathing horse…
The Fear-Gas Scarecrow figure also comes in a deluxe boxed set, featuring an action-loaded horse that has light-up eyes and stamping hoofs.
Created Summer 2005
Featured in CustomCon 13