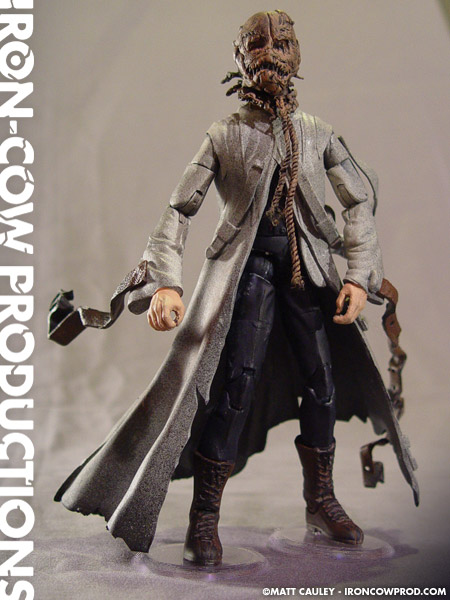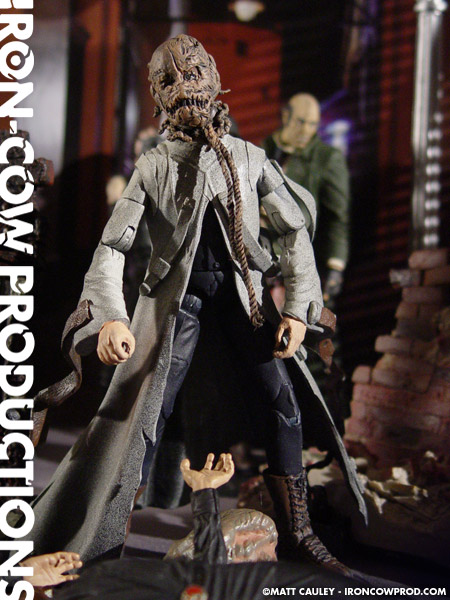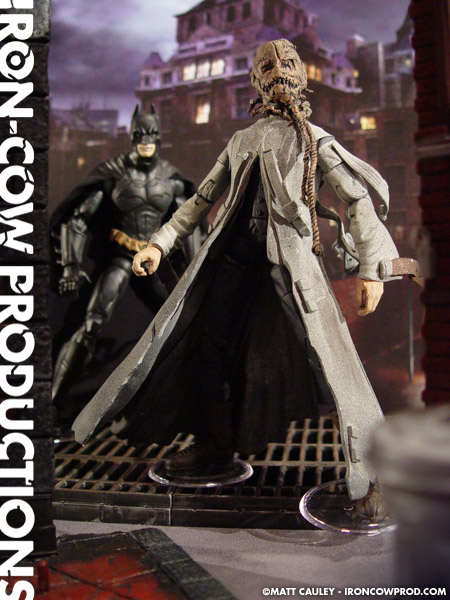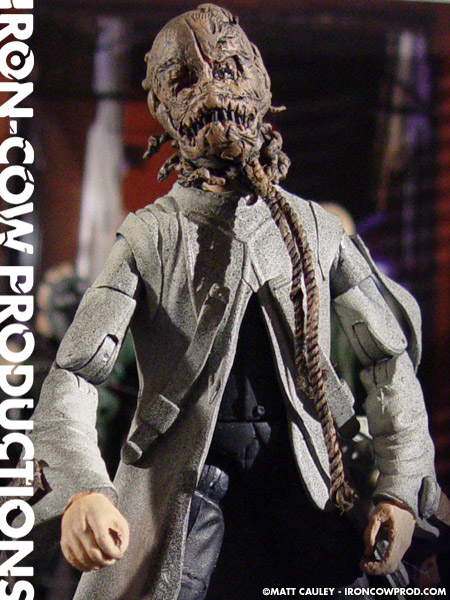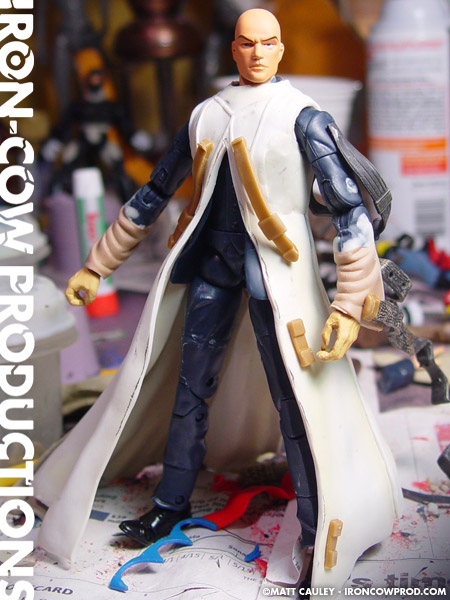 After being set free by Ra's Al Ghul's agents, Doctor Jonathan Crane once again dons his Scarecrow mask to complete his task of terror.
Although I don't normally like using super-articulated bases figures for my customs, I felt that the Scarecrow might really benefit from having some extra posing options. I began by taking a Marvel Legends Professor X figure and adding a distress cloak from a Lord of the Rings Saruman figure. The forearms came from a random "Warriors of Virture" figure I bought back in the day. Finally, the boots are taken from a wrestling figure I had lying about.
The Arkham Escape Scarecrow features 22 points of articulation.
Created Summer 2005
Featured in CustomCon 13