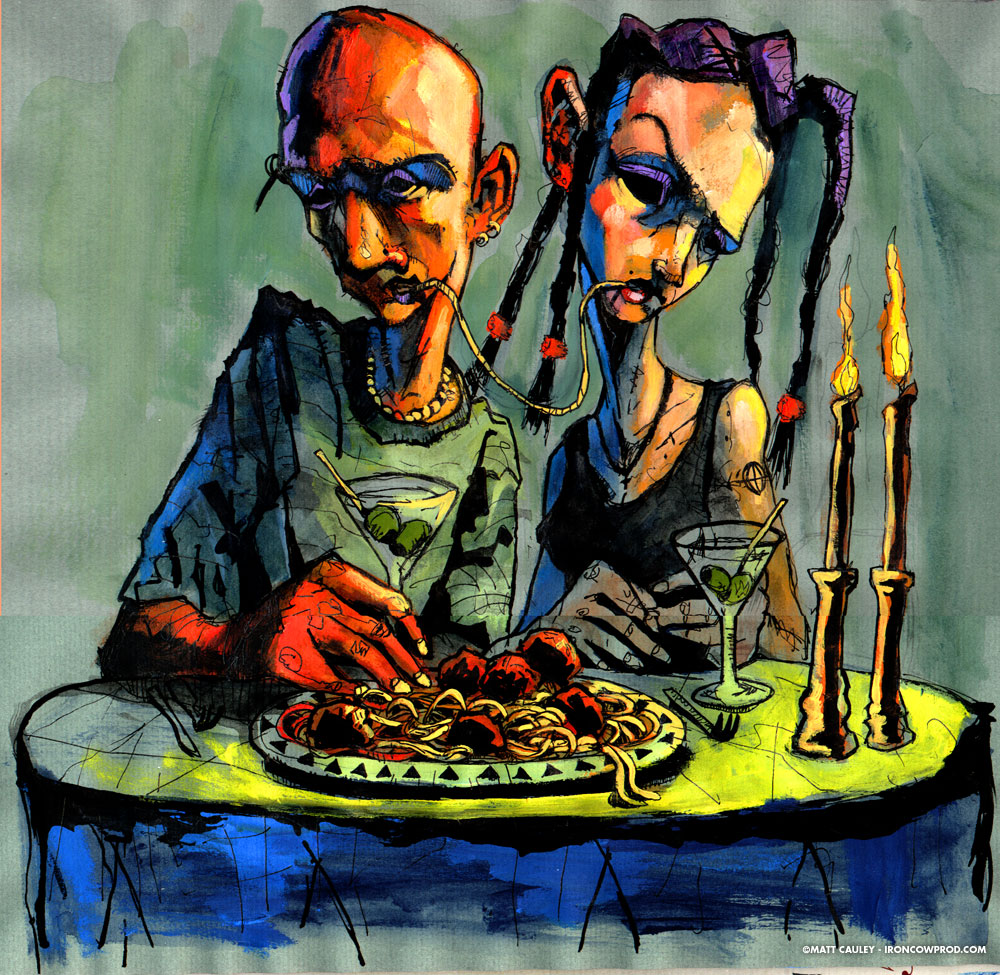 This disc was produced for Zimm's Martini and Wine Bar, located in Houston, Texas. Hip, moody romantic music was the theme, and featured such acts as Tricky, Portishead, Dmitri from Paris, among others.
Due to the intended nature of the disc, it has also become known as the 'seduction disc.'
This is the second disc produced for the ICP Music series.
Post-Dinner. Post-Dessert.
Acrylic and Ink on Paper
18 x 18 inches
Created 1999 by Matt 'Iron-Cow' Cauley