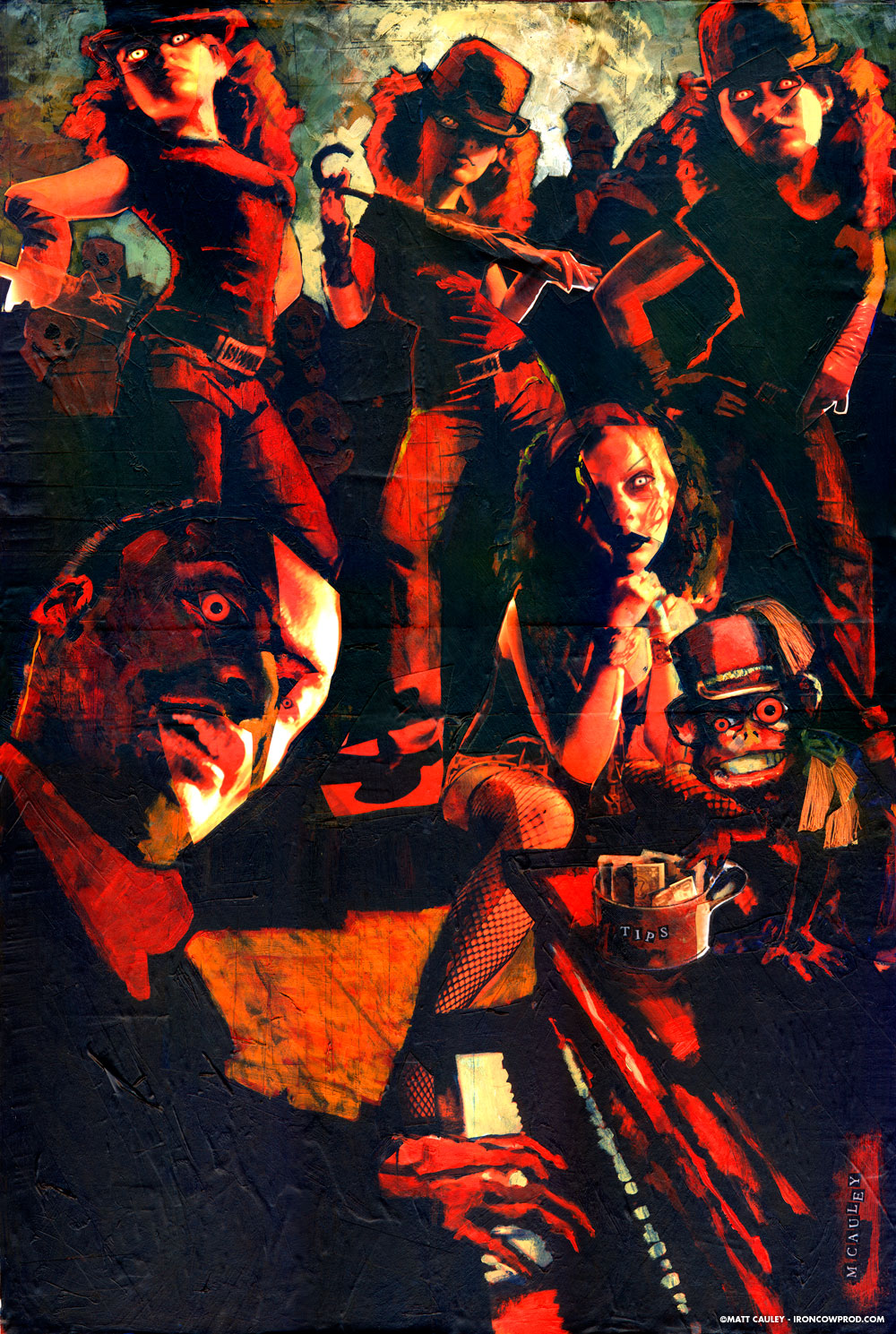 Halloween: there couldn't be a more appropriate night to debut the first-ever Living Dead Dolls Art Show.
The internationally anticipated show premiered October 31, 2006 at New York's famous designer toy gallery "The Showroom NYC" and Iron-Cow Prod. was there unveiling a series of 7 brand new paintings!
With Obsessed, If Not Distracted, I had New Orleans on the brain. Plus, it was an opportunity to toss in a demented monkey playing the cymbals.
Special thanks to Magda, Vera and Pierre for the modeling assist!
Obsessed, If Not Distracted
Mixed Media Acrylics on Masonite
20 x 30 inches
Painted 2006 by Matt 'Iron-Cow' Cauley
Limited edition prints available upon request