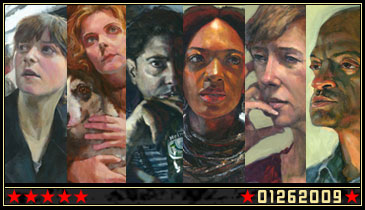 As I mentioned in a previous update, I have spent the past few months working on a series of "big heads" for an upcoming art book and exhibition. I am now happy to present an additional seven new portraits. Click on the photo above to view the latest artworks, shown in the ICP Paintings Gallery.
Also, if you happen to be a New York City visitor this upcoming March, be sure to drop by my One-Man Show, on display at the Potion Cafe gallery. More details on that soon!
Portrait painting is a huge passion of mine, and there are lots more works on the way. As always, I would be grateful for any feedback you might have!