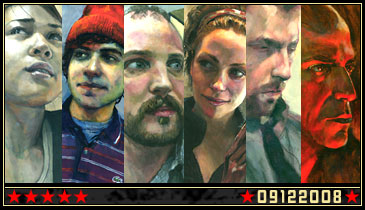 Hey everyone!
For a long time now, I have had an avid interest in portrait painting. It's not quite what I went to school for, but if I could quit the dayjob and paint portraits exclusively, I'd be sorely tempted.
Needing a break from the toy design projects, I have spent the past few months working on a series of "big heads" for an upcoming art book and exhibition. Presented here are six of the 30 or so pieces currently in development. Click on the photo above to view the latest artworks, shown in the ICP Paintings Gallery.
Also, if you happen to be a New York City visitor, be sure to drop by my One-Man Show, currently on display at 380 2nd Ave, 8th Floor. The show located in the School of Visual Arts building, but it's open to the public during normal business hours.
Like I said, this is a huge passion of mine, and there are lots more works on the way. As always, I would be grateful for any feedback you might have!