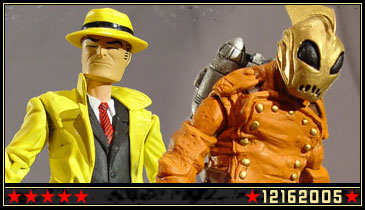 Before the crazyiness of the holidays arrives (well, moreso than it already has), I wanted to squeeze in another Iron-Cow Prod. update.
This time around we have two of my favorite Pulp Heroes: Dick Tracy and The Rocketeer (based on the artwork of artist Mike Mignola).
For more info, head on over to Iron-Cow Prod. Plastic Gallery for the latest, including tons of pics!
Thanks again! As always, I would appreciate any feedback you might have.