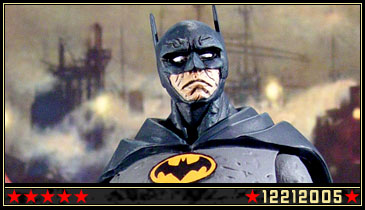 Well, better late than never, right? This was supposed to be on the site last week, but I didn't get him done in time.
Anyway, this last custom of the year features my all-time favorite comic character, as inspired by the artwork of one of my all-time favorite artists: The Batman (based on the artwork of artist Mike Mignola).
For more info, click on the photo above for the latest, including tons of pics!
Thanks again! As always, I would appreciate any feedback you might have.