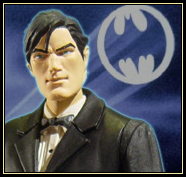 It's time for another Customs update! There's only one character featured this time around, but he's one of my favorites!
I would like to announce the BRUCE WAYNE custom is now on display in the Iron-Cow Prod. ANGST / 6″ Custom Figure Gallery.
Also, I would like to give a huge public shout-out to LittlePlasticMen.com for getting me the materials I needed at a moment's notice. Holly and Blake are two of the nicest people you'll ever meet, and I just wanted to thank them again.
Thanks again to everyone for their support! I've been pretty inspired lately, so look for another update soon!