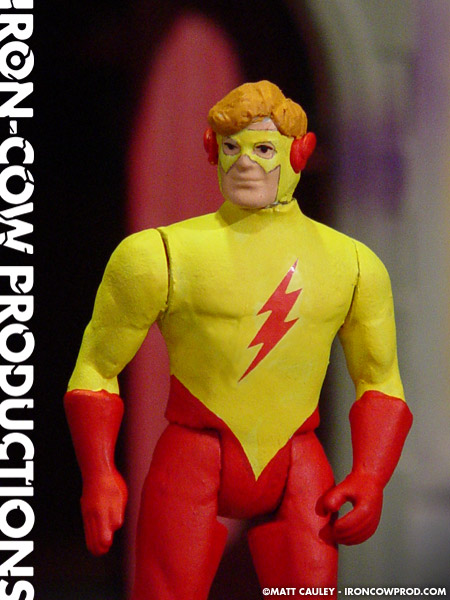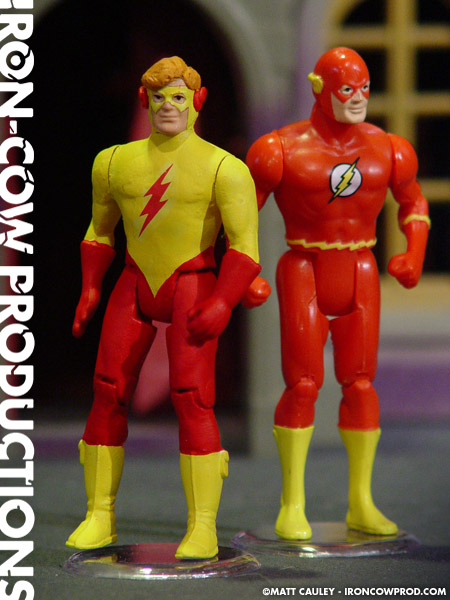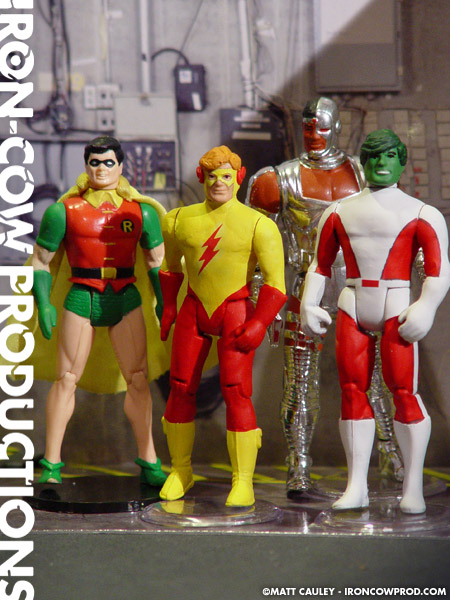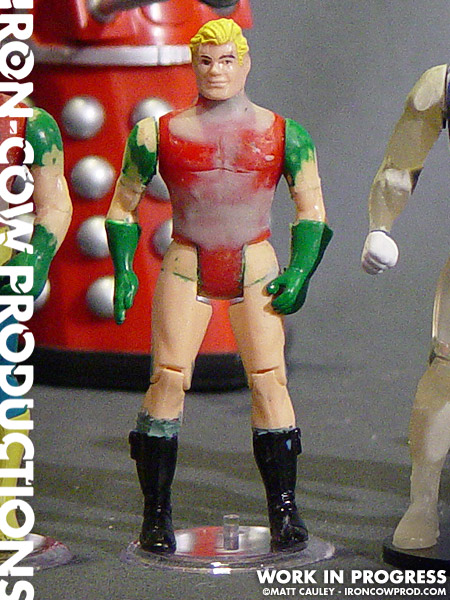 The following except is taken from Toy Otter's Super Powers Find: Kid Flash would have been the third member of the Teen Titans to make in into the Super Powers line, after Robin and Cyborg. Oddly, by the time these figures would have been released, Wally West had given up the Kid Flash mantle, and become the new Flash.
Even though the Kid Flash project is based on the designs for the proposed Fourth Wave of Super Powers figure, it was actually my friend Abubis8 and his obsession for all things Flash inspired this custom.
Kid Flash began originally as a Toy Biz DC Super Heroes Robin figure. I removed Robin's original head and sanded smooth as much of the surface as possible. I then reworked nearly the entire body with Magic Sculpt to help smooth the details. The boots came from a RoboCop Madigan Police Officer figure while the head came from a Super Powers Aquaman.
Unfortunately, the Kid Flash custom does not possess any action features, but he does look pretty good hanging out on the shelf.
Oddly enough, Scot of Scooter's Custom Works has his own version with shockingly similar recipe to mine, only his custom was produced nearly 20 years prior! I hadn't seen these until recently, so it's definitely a crazy coincidence. I just didn't want you to think I wasn't giving him credit if you thought I borrowed his recipe. Anyway, drop on by his site and be sure to check out his amazing EXTRA POWERS collection. There are so many FANTASTIC Super Powers customs you're bound to be inspired. Tell him Iron-Cow sent ya!
Created Summer 2003
Featured in BACK ISSUE! #30