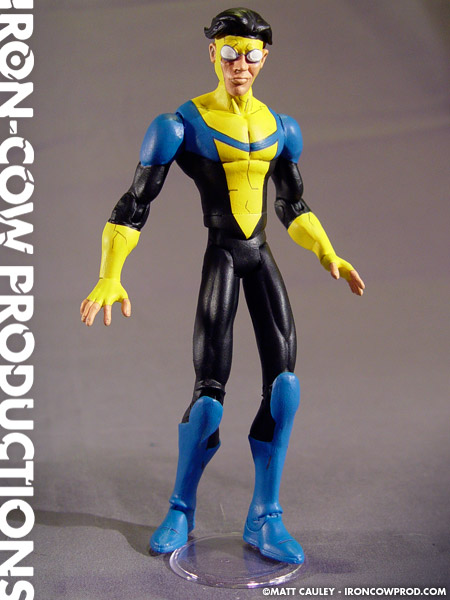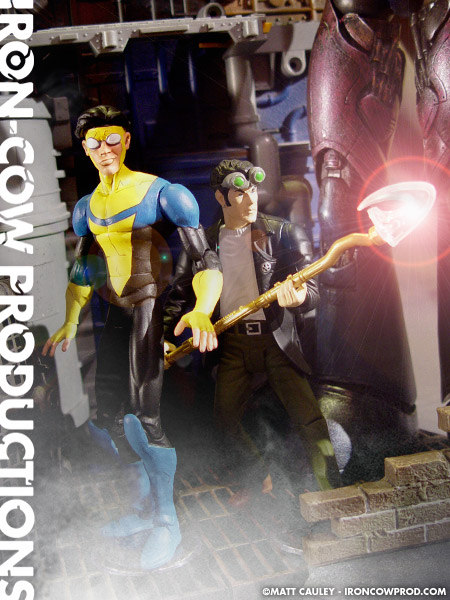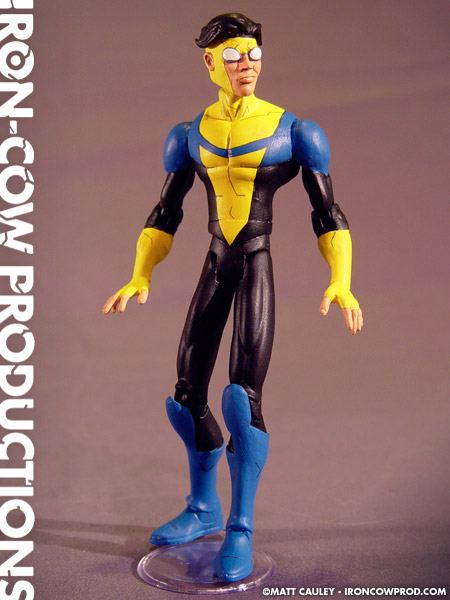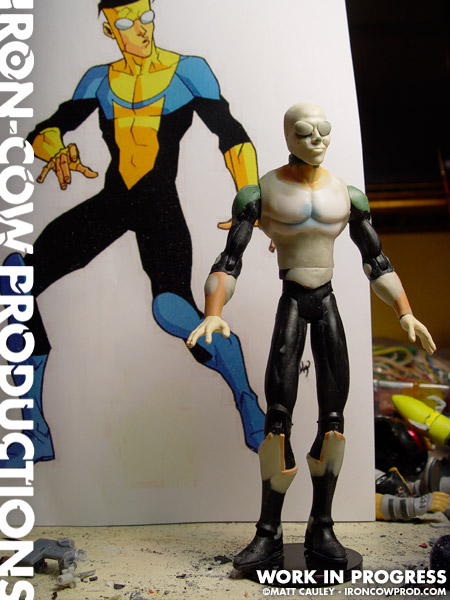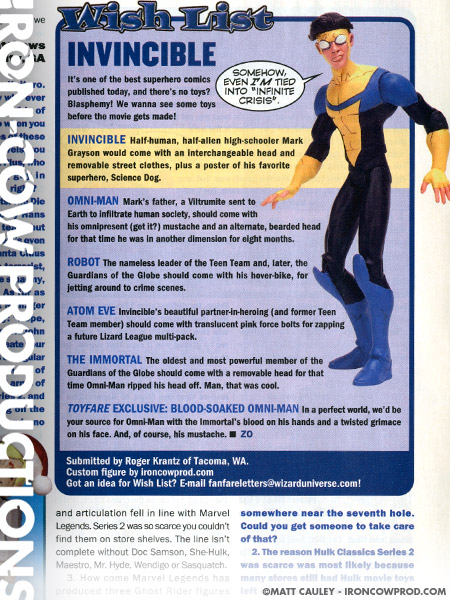 I was recently approached by Zach Oat of ToyFare Magazine to become a regular contributor to ToyFare's WISH LIST action figure feature, a segment focusing on great toys that should have been made, and yet, somehow never were. My first assignment was to capture the title character of the Robert Kirkman's Eisner-Nominated super-hero series INVINCIBLE.
"Mark Grayson is just like most everyone else his age. He's a senior at a normal American high School. He has a crappy part time job after school and on weekends. He likes girls quite a bit… but doesn't quite understand them. He enjoys hanging out with his friends, and sleeping late on Saturdays… at least until the good cartoons come on. The only difference between Mark and everyone else is that his father is the most powerful superhero on the planet, and as of late, he seems to be inheriting his father's powers.

Strange things begin to happen to Mark Grayson as he begins to develop superpowers. Luckily, his dad is around to show him the ropes, at least he would be if he weren't so busy saving the world all the time."
I began the Invincible custom by reworking an X-Men Evolution Magneto figure. Luckily for me, the adhesive used to bind the X-Evo figures together wasn't all that strong, so I was able to pop Magneto's torso apart. I did the same with an X-Men Evolution Ninja Wolverine, and interchanged the torsos. Magneto's forearms were then replaced with those from an X-Evo Logan figure. The headsculpt is mostly Magic Sculpt, using a random wrestling figure headcast as a starting off point. Finally, the hands came from an older N2 Toys Matrix Neo figure, which perfectly captured Cory Walker's artistic style.
I had a blast working on the Invincible project. Keep checking future issues of ToyFare Magazine, as I have many more pieces already in the works.
Created Fall 2005
Featured in TOYFARE MAGAZINE, Issue #101, Jan 2006