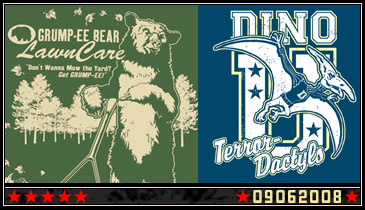 The next wave of ICP-designed apparel is now arriving at your local Macy's!
These were especially fun to work on, and I hope you enjoy them as well. Be sure to look for them in the "Greendog" section of the Macy's salesfloor, located in the Kids Apparel section.
There are a few more pieces for the fall line yet to be unveiled, so keep your eyes peeled for many more original Iron-Cow-designed graphic tees headed your way soon!
To see the latest designs, click the image above. As always, I appreciate any feedback you might have!