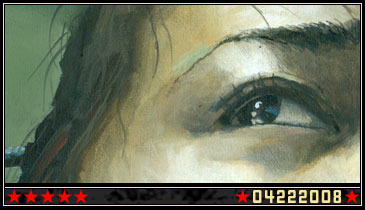 Hey everyone!
Longtime visitors to ICP have noticed a significant reduction in the amount of custom toys being added to the site these past few months. While there are plenty of those still in the works, I have also been hard at work on a series of new paintings for a book to be published later this year.
In the meantime, though, I am pleased to announce that Iron-Cow Prod. will soon be unveiling a handful of these paintings, to be showcased at An Evening of Tasting Wines from Around the World! All proceeds going to the ECC Foundation's Scholarship Fund, so it's for a good cause.
Friday, May 2, 2009
6:00 – 9:00 pm
Essex County College
The Art Gallery & Forum
303 University Ave.
Newark, NJ 07102
973 877 3007 or 3006
If you're in the North Jersey area, and want to experience an evening of wine and culture, please drop by. Additional details can be found HERE.
If you have any questions, don't hesitate to contact me. Hope to see you all there!