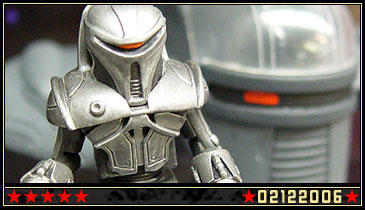 For several months now, Iron-Cow Prod. has been hard at work, teaming up with Art Asylum to help create the official BATTLESTAR GALACTICA Minimates line! Both the Classic and Reimagined universes are covered and feature a full array of figures and vehicles.
Iron-Cow Prod. was onhand at the INTERNATIONAL TOY FAIR where the first pieces were shown off. Click either HERE or the photo above to see what else we have coming your way in the near future!
Special thanks goes out to the guys from Millionaire Playboy.com! I had a blast touring the showrooms with y'all!
Thanks again! As always, I would appreciate any feedback you might have.