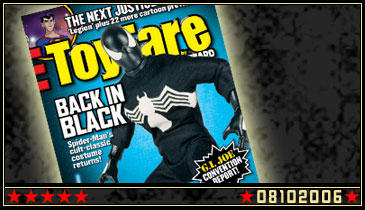 This month's issue of TOYFARE MAGAZINE features a huge, double-page Custom Action Figure spread from Iron-Cow Prod. The article features some of DC Comics most famous characters envisioned as toys for children. Of course, in the true ToyFare spirit, the character selection is entirely inappropriate for any child.
Be sure to pick up issue ToyFare #110, on sale now. The pieces can be seen on pages 54 and 55. Photos will be released here on Iron-Cow Prod. August 31.
As always, I would appreciate any feedback you might have.