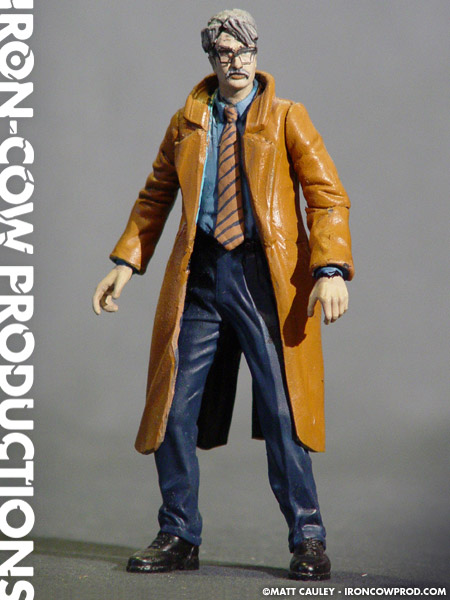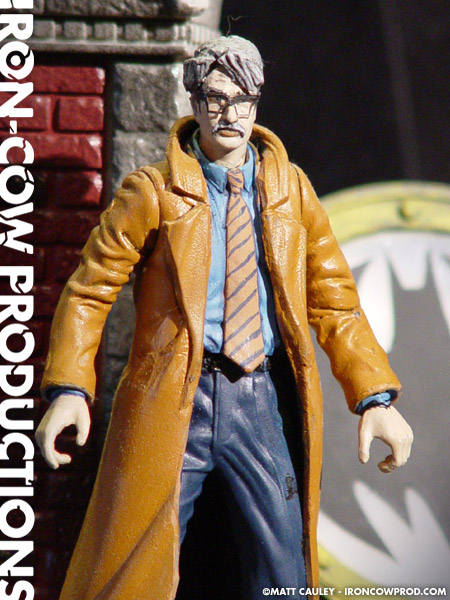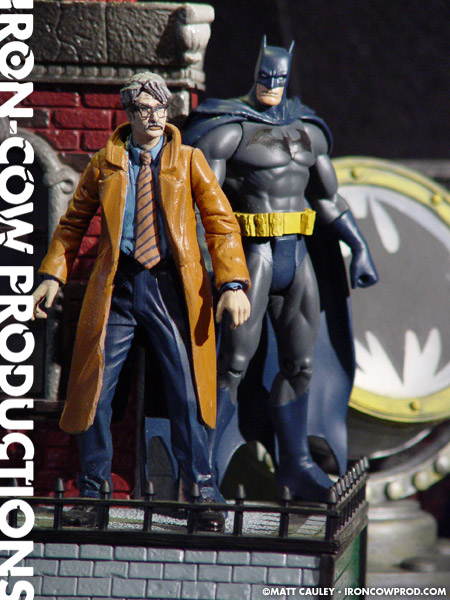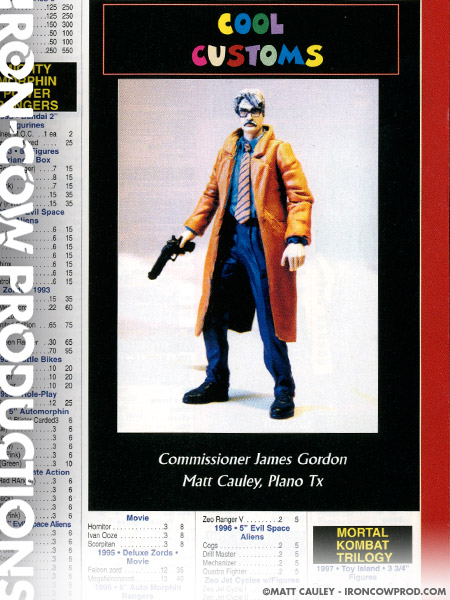 You just can't have a Batman without a Commissioner Gordon, right? Actually, as much as I like the character, the main reason I like having a Gordon figure on the shelf is that he breaks up the monotony of characters in spandex.
Gordon himself is made from a modified X-Files Fox Mulder figure. I extended the Mulder's jacket to make a new trench coat. I then used Super Sculpy to rework the face. Clear plastic styrene is used to make his glasses.
This Gordon custom is one of my earliest customs. It's not nearly as polished as the work I do now, but I'm still pleased with the results.
Created Fall 1998
Featured in Lee's Action Figure and Toy Review, Issue #94