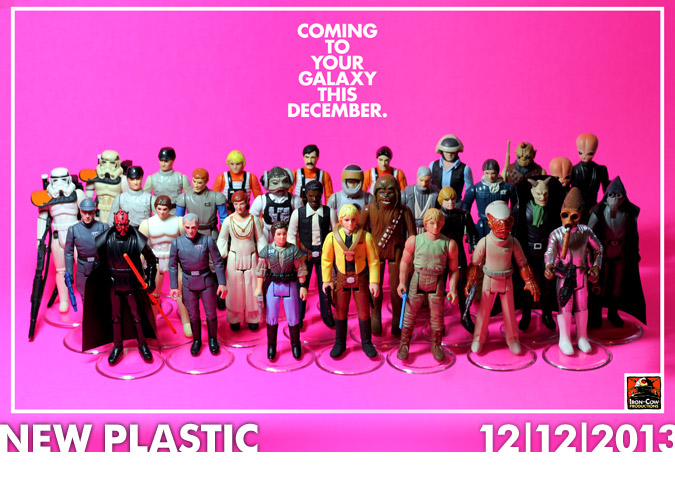 Hello, everyone!
Iron-Cow Prod. is pleased to showcase its new additions to the Vintage Kenner Star Wars action figure line! These figures are meant to fill in some gaps, expand the line a bit, and generally have some fun revisiting childhood nostalgia. When possible, I left any paint scrapes on the original figures intact for any intentional visual aging effect.
Click on either the image above or HERE to find out more details on this fun project and view the work.
Don't forget to follow Matt Cauley / Iron-Cow Prod. so that you receive the latest news, updates, and behind-the-scenes insight. You can keep up to date by signing up for the Iron-Cow Prod. Facebook page, the Iron-Cow Prod. Email Updates List, or follow us on LinkedIn and Twitter. Of course, feel free to follow them all, as each is has their own unique benefits.
As always, would be grateful for any feedback you might have!
Matt Cauley
aka Iron-Cow
December 12, 2013.