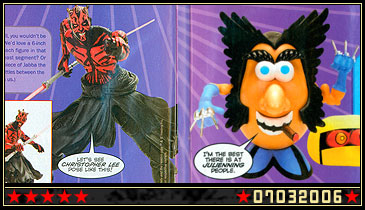 It's that time of year again! This July 4 marks the 7 year anniversary of Iron-Cow Productions! It's been a fantastic ride so far, and the best is yet to come!
And what better way to celebrate than with some new customs? Check out the latest pieces: Darth Maul and X-Taters Cyclops and Wolverine, as seen in the latest issue of ToyFare Magazine. As always, I would appreciate any feedback you might have.
Thanks again! I hope everyone is doing well.