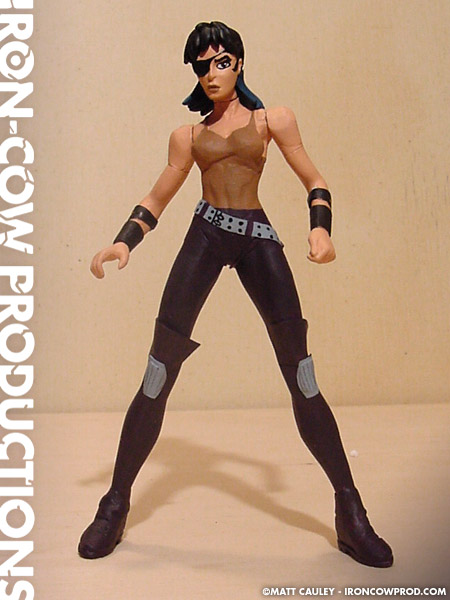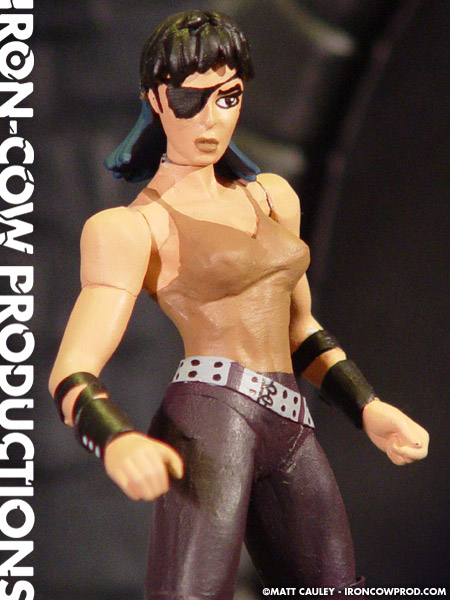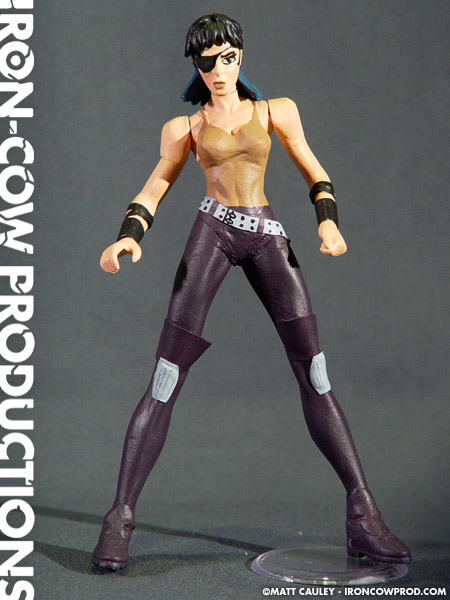 Callisto has actually been complete for some time now, though I was hoping to have the rest of the Morlocks sculpted before I uploaded her to the site. Oh well… Those can be added later (and here it is, 7 years later without any additional Morlocks. oops!)
Callisto is primarily a Darkchilde Ariel figure. All of the surface details were sanded down and then reworked with Kneadatite. The arms were replaced altogether. These came from a DC Direct Wonder Woman figure. The head is from the X-Evo Storm and has been sanded down enough to accommodate hair from an X-Evo Nightcrawler.
She is a bit rough overall, but should look decent when surrounded by her fellow Morlocks.
Created Summer 2003