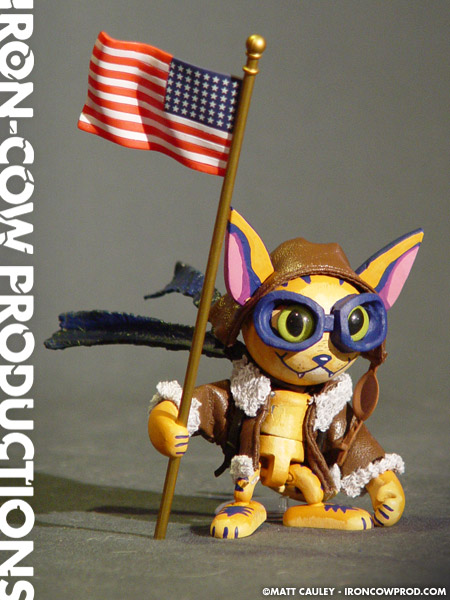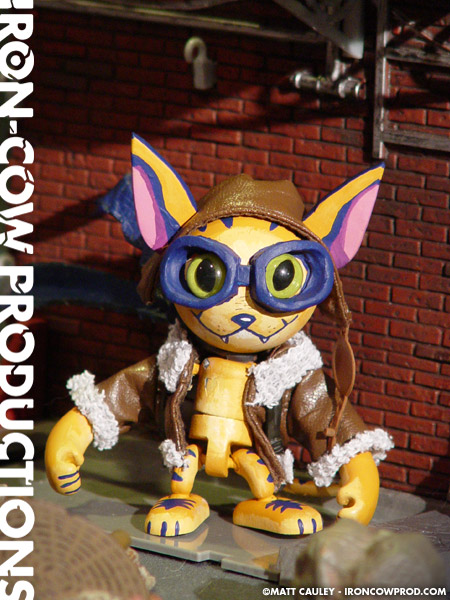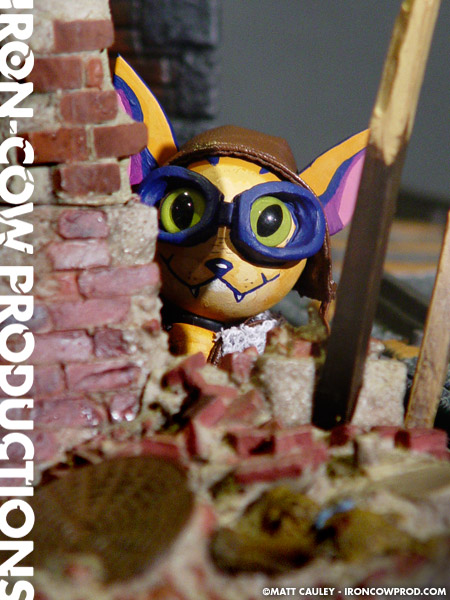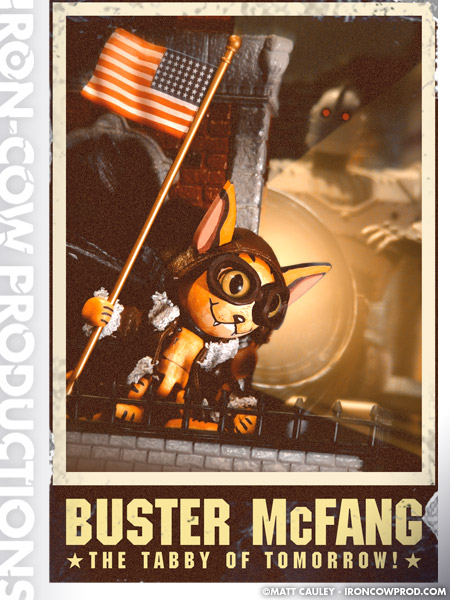 Following the success of my Minimate designs at the SubCultures: The Art of the Action Figure exhibit, I was approached by Nakanari Toys to participate in their 2005 Funny Club Show. Iron-Cow Prod. was one of 60 designers selected to participate, so if you are in Chicago, Los Angeles, Taipei or Taiwan, be sure to check out the show when it hits your area.
At first I had an entry based on the Soviet Propaganda poster art of the 1920's, but ultimately I decided to go with a more whimsical approach Anyway, Buster McFang is a heavily modified BBBirdy figure. The goggles were sculpted using Magic Sculpt while all of the clothing item were created from fake leather vinyl. An old gray sock was sliced up to simulate the lambskin effect on the jacket. Finally, the WWII American flag was borrowed from a DC Direct Superman.
Though I only had Buster for a few days, I'm happy to know he'll be doing quite a lot of globe-trotting over the next several months.
Created Fall 2004