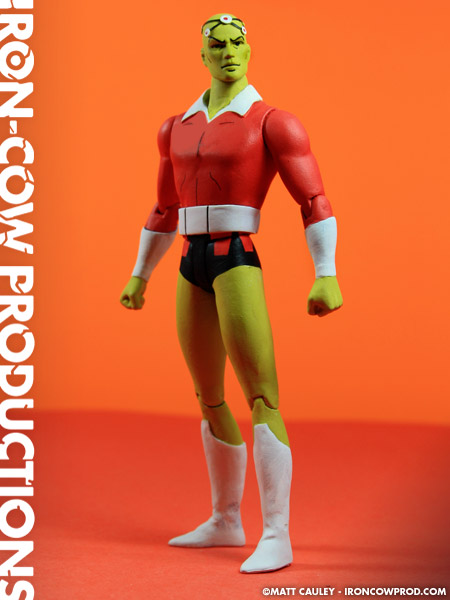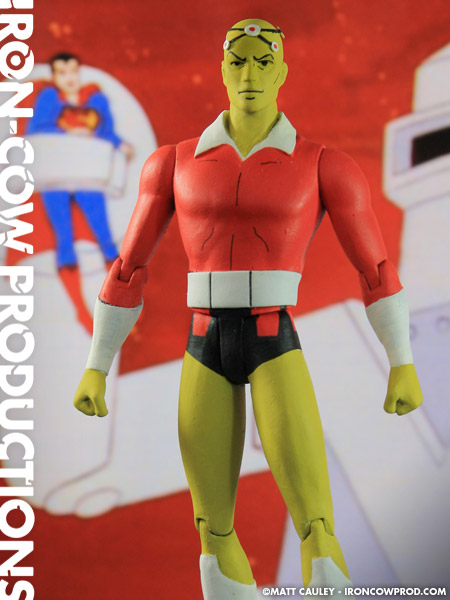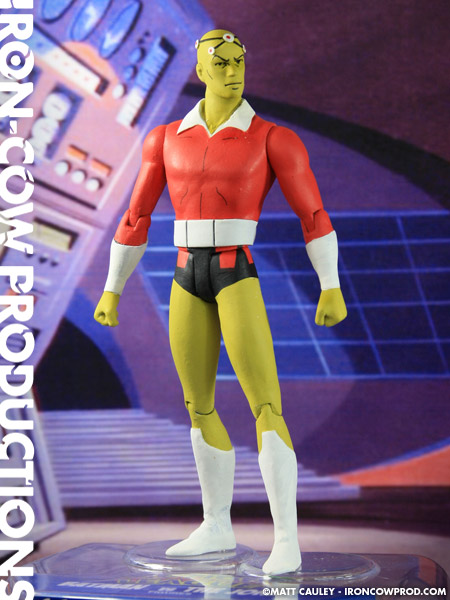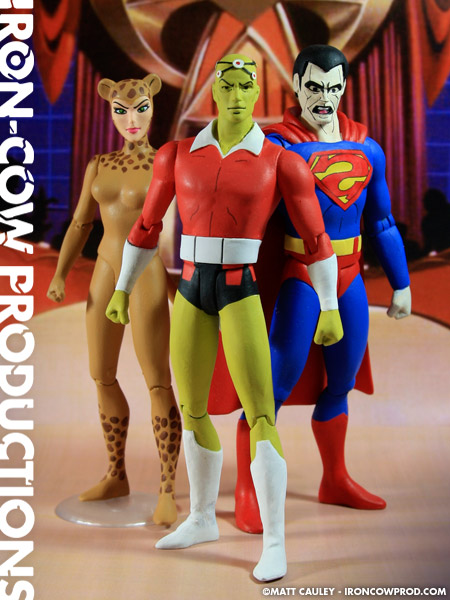 The ultimate computer genius is wearing tiny biker shorts? Okay!
Anyway, to help add a bit of variety to the Legion of Doom line-up, I decided to rework a DC Direct First Appearance Flash figure as opposed to say a Super Friends Green Lantern. The FA Flash has a leaner body, and it works really well for Brainiac. The headsculpt is taken from a Marvel Legends Professor X figure, while other details were sculpted using Magic Sculpt. Looking back, I wished the sculpt was a bit cleaner, but I'm just happy he's done.
While viewed by himself, he's a bit rough, but in a group he blends in nicely.
Created Spring 2009
Featured in CustomCon 22