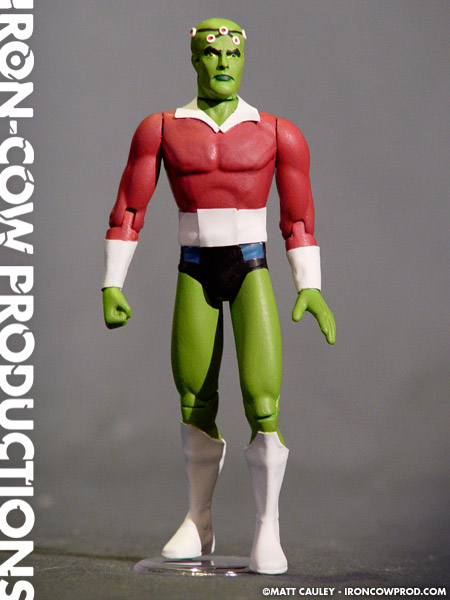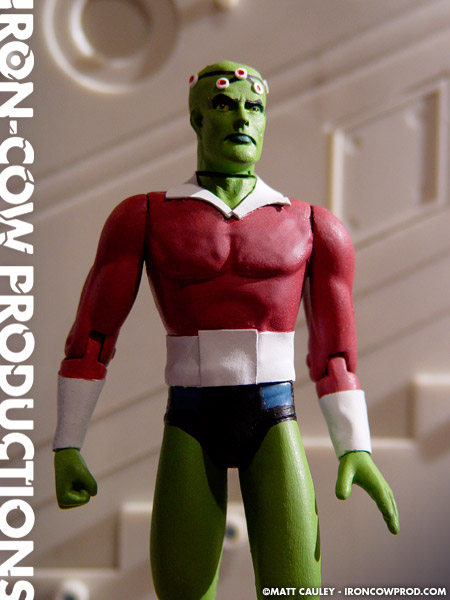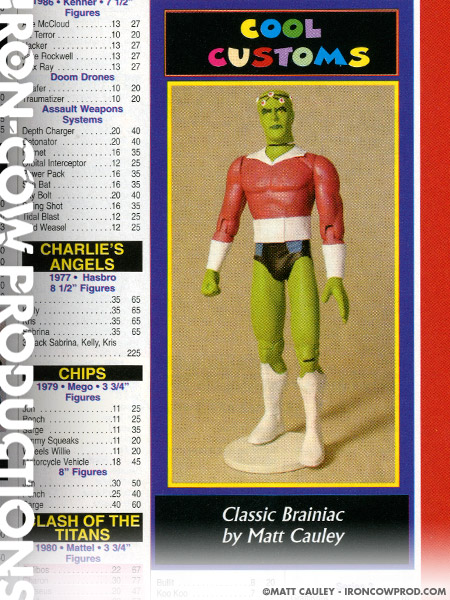 Given that Brainiac is supposed to be THE most powerful intelligence in the universe, you would think that he might have a better sense of fashion. Who would have thought that such a goofy costume design could turn into such a nice looking figure? Certainly not me, though I'm very happy with the results.
Brainiac uses a DC Direct Cosmic Boy figure as a base. The headsculpt is a modified Jay Garrick Flash head. I left Jay's hair intact and covered it over with Kneadatite to achieve the effect of a slightly enlarged cranium. Clear vinyl is used to form the belt, gloves, and boots.
All in all, I suppose this custom Brainiac might be a hair short, but I'm still pleased with the final results.
Created Spring 2001
Featured in Lee's Action Figure and Toy Review, Issue #107