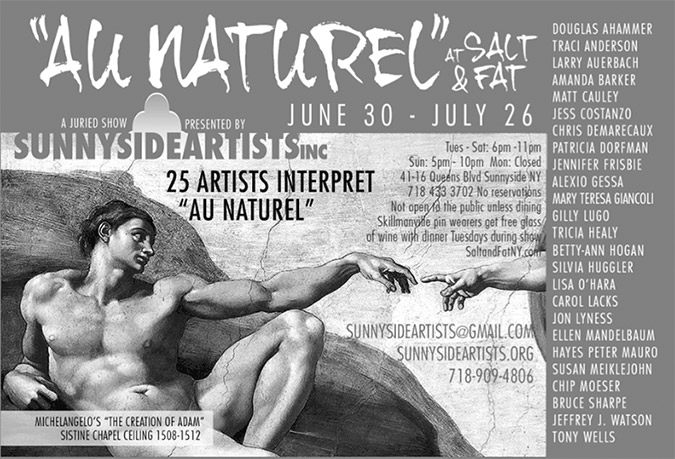 Hello everyone –
I am pleased to announce that my artwork is among those selected for the "Au Naturel" Juried Show, June 30 through July 26 at Salt & Fat. If you are in the Sunnyside Queens area during the month of July, drop on by. The restaurant is just across the street from the #7 Subway line, at the 40th street stop. Super convenient, and only 5 minutes outside Manhattan.
Thank you to Sunnyside Artists for arranging the exhibit, and to all the artists who submitted work.
As always, I would be grateful for any feedback you might have.
Thank you!
Matt Cauley
June 29, 2015
Don't forget to follow the Artwork of Matt Cauley so that you receive the latest news and events, as well as behind-the-scenes painting progress. Follow us on Facebook, Instagram, Saatchi, LinkedIn, Behance, or Twitter.