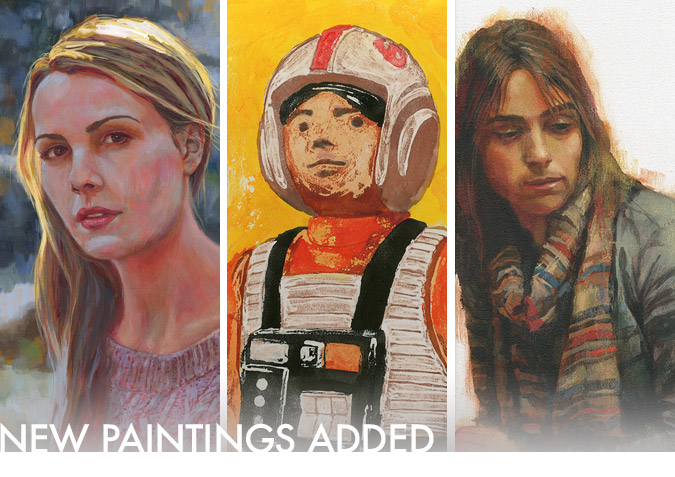 Hello everyone –
I can't believe it's been almost a year since the last site update! A lot of things have happened during that time: I switched occupations, adjusted to living in a new city, and most importantly, got married! It's been an amazing time, to say the least.
Even though things may have been quiet here on the site, that's not to say I haven't been hard at work behind the scenes. I am pleased to unveil close to 30 new paintings! Some are new portraits, some are works commissioned by the AARP, there are some new figure paintings, and I'm excited to unveil Childhood Revisited a new experimental painting series starring some old childhood friends.
Click either HERE or on the image above to view all the new works.
For those of you interested in my custom action figures – don't worry! There's a substantial amount of those coming soon, too!
As always, I would be grateful for any feedback you might have. Thank you!
Matt Cauley
September 09, 2016
Don't forget to follow the Artwork of Matt Cauley so that you receive the latest news and events, as well as behind-the-scenes painting progress. Follow us on Facebook, Instagram, Saatchi, LinkedIn, Behance, or Twitter.