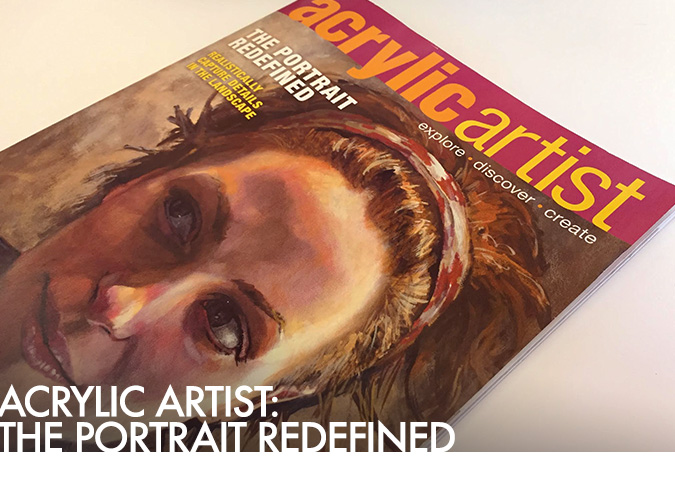 Hello everyone –
I am pleased to announce that my artwork is the Featured Story in the current issue of Acrylic Artist Magazine. The magazine is in art stores now, and hitting Barnes & Noble next week, I believe. However, if you would like to order a copy online, the publisher has it available both in print and digital download formats.
My painting of "Danielle" is on the cover, and there is a 12 page article written by Michael Gormley that covers my work, my process and includes critical analysis of about a dozen paintings of mine.
I am truly humbled by how much space they have devoted to my work. To order a copy for yourself, click on the photo above to be directed to Acrylic Artist Magazine.
This is a *huge* opportunity for me, and I would like to thank each of you for always being so supportive.
Thank you from the bottom of my heart.
Matt Cauley
December 5, 2016
Don't forget to follow the Artwork of Matt Cauley so that you receive the latest news and events, as well as behind-the-scenes painting progress. Follow us on Facebook, Instagram, Saatchi, LinkedIn, Behance, or Twitter.