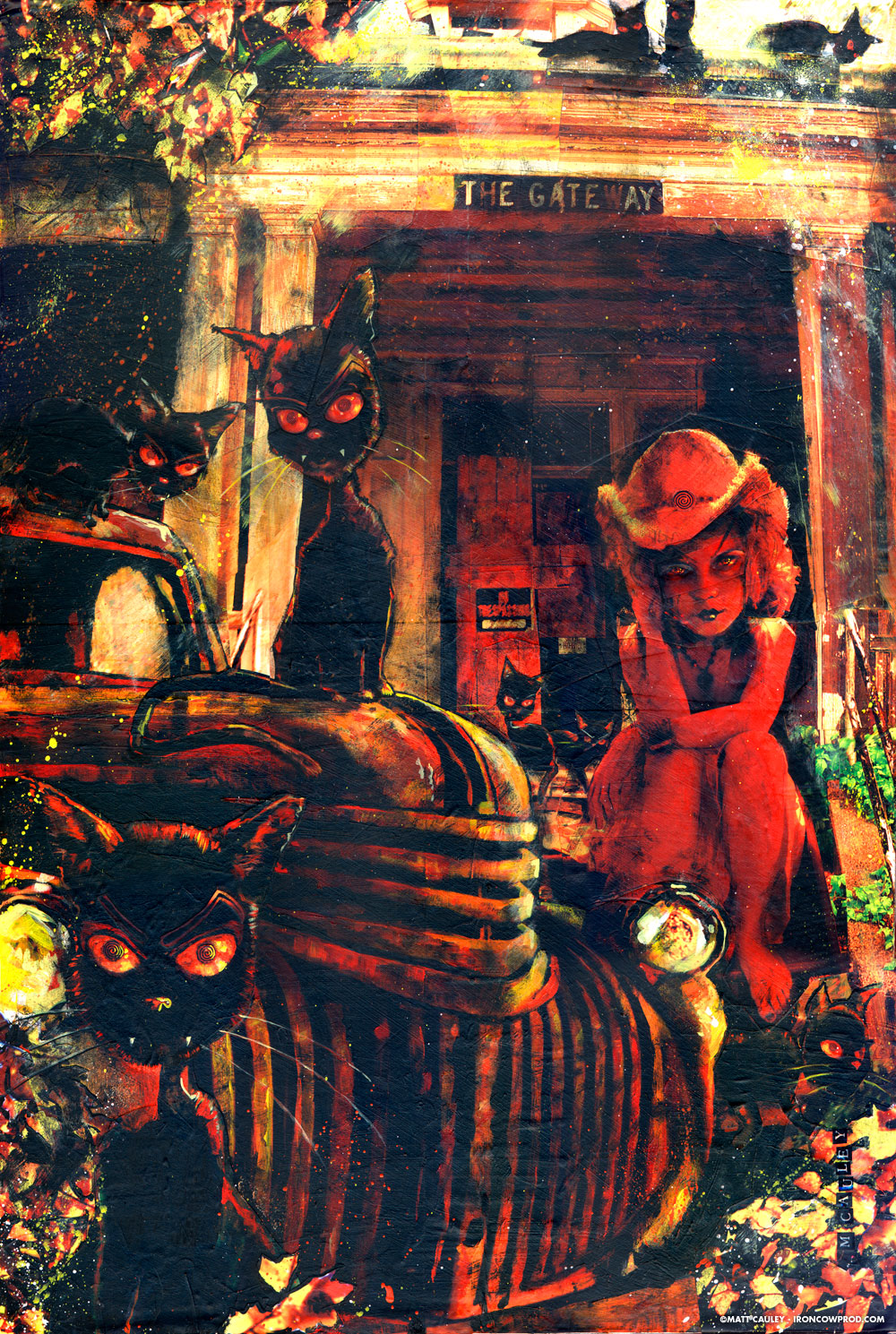 Halloween: there couldn't be a more appropriate night to debut the first-ever Living Dead Dolls Art Show.
The internationally anticipated show premiered October 31, 2006 at New York's famous designer toy gallery "The Showroom NYC" and Iron-Cow Prod. was there unveiling a series of 7 brand new paintings!
Inspired by The Texas Chainsaw Massacre, this piece is less about the Living Dead Dolls and more my own personal fascinations. You can spot hint of the deep south in some of my other works, along with the cats, the summer heat, and a general uneasiness in the air. Special thanks to Magda for the modeling assist.
A Cold Iced Tea
Mixed Media Acrylics on Masonite
20 x 30 inches
Painted 2006 by Matt 'Iron-Cow' Cauley
Limited edition prints available upon request