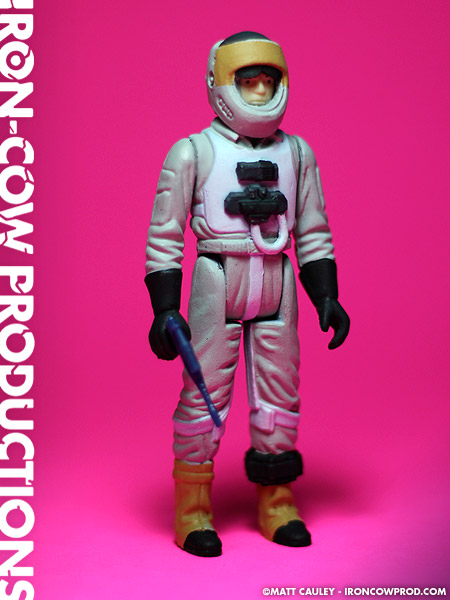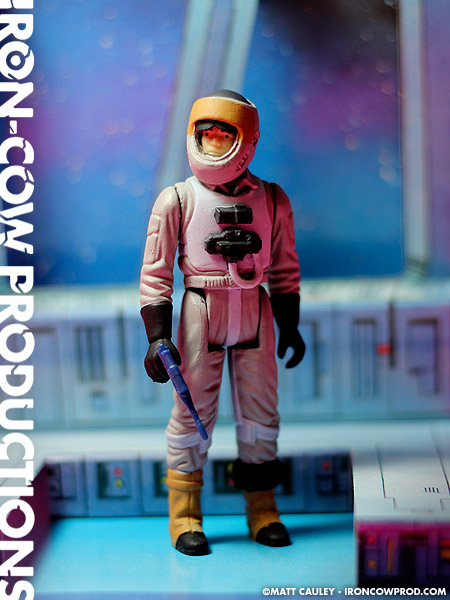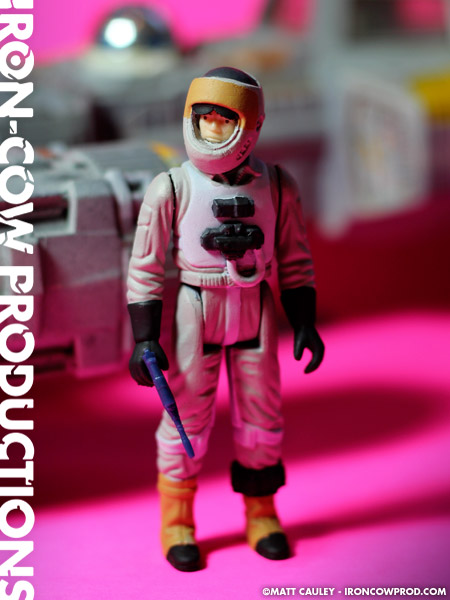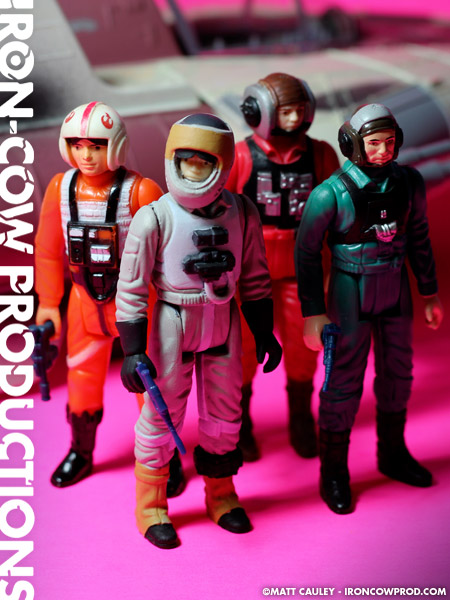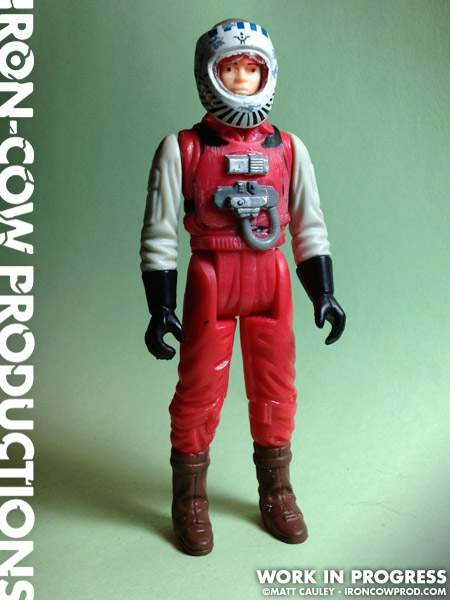 The Y-Wing was my favorite of the Original Trilogy Rebel fighters vehicles, and the Y-Wing Pilot was the only Rebel Appliance pilot never to be made into a vintage figure. I wanted to finally remedy that.
I began by reworking a vintage Star Wars B-Wing pilot figure. This figure seemed to have some uniform consistencies with that of the Y-Wing outfit. I placed the figure in a cup filled with near-boiling water. This softened up the plastic enough for me to pop off the original arms and replace them with those from a vintage AT-ST Driver. I significantly trimmed back the B-Wing Pilot helmet, making room for the helmet from a modern-era Y-Wing pilot. I reworked the chest unit and leg band from the modern pilot as well, simplifying it for the vintage style.
There seems to be a lot of discrepancies regarding the paint scheme of the uniform, so I took a best guess based on a few other customs I had seen online. Is this 100% accurate? I'm honestly not sure, but I gave it a decent shot, and I'm pretty happy with how it turned out.
Created Fall 2013