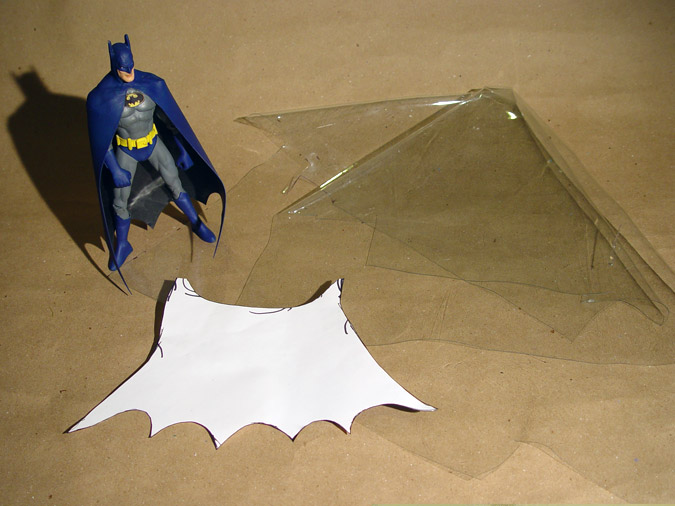 I get asked a lot to elaborate on the raw (clear) vinyl I use on my customs.
Start off by going to a fabric or crafts store. Something along the lines of Rag Shop, Michael's, MJDesigns, Hobby Lobby, etc… maybe even Wal-Mart. I have had the most luck finding the clear vinyl in these types of stores.
Anyway, in there fabric section there will be rolls of clear vinyl. It comes in a few thicknesses, but they're all fairly thin, roughly the thickness of a piece of posterboard or cardstock. You will want to purchase about a yard of 2 different thicknesses. It should run no more than $5 or so, but a yard of each will last you ages.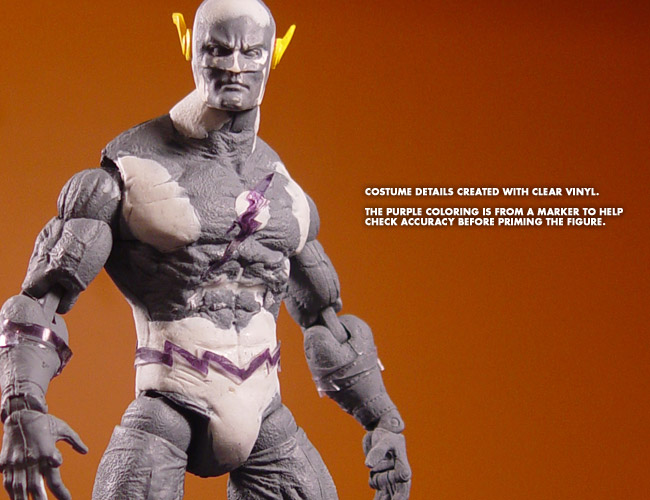 Apply small pieces of clear vinyl directly to a figure wherever you need surface details, or use larger pieces if you want to create simple capes. Use a sharp X-acto blade to slice out the shapes you need. For more complex shapes, create a template out of regular white copy paper first. Once you get the shape of the paper to fit the custom, trace the outline onto the vinyl and then cut out the design.
While you can't easily sand the surface of the clear vinyl, the vinyl adheres great to most surfaces with just a few drops of superglue.
Prime the completed sculpt with Krylon's Spray Primer, then a second coat with Krylon spray Flat white. After that, you should be able to paint the figure normally.
Hope this helps!
Matt
aka Iron-Cow