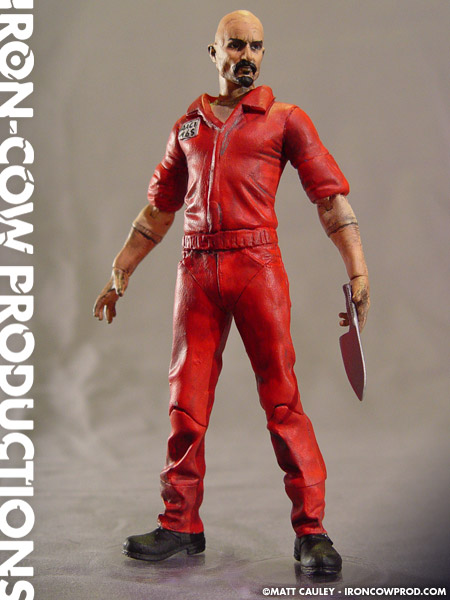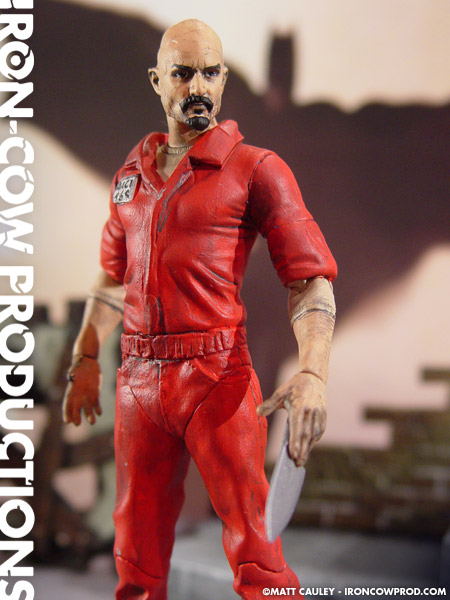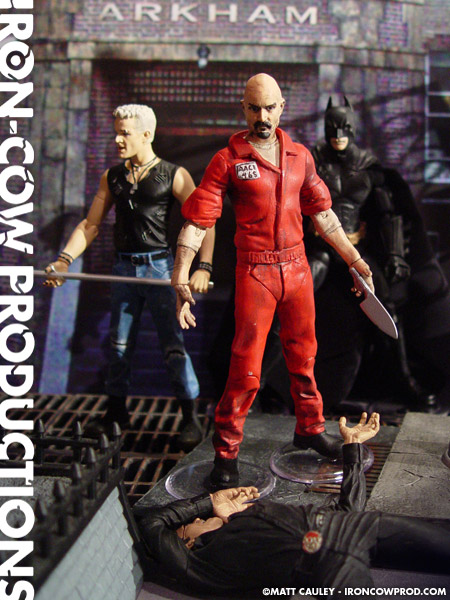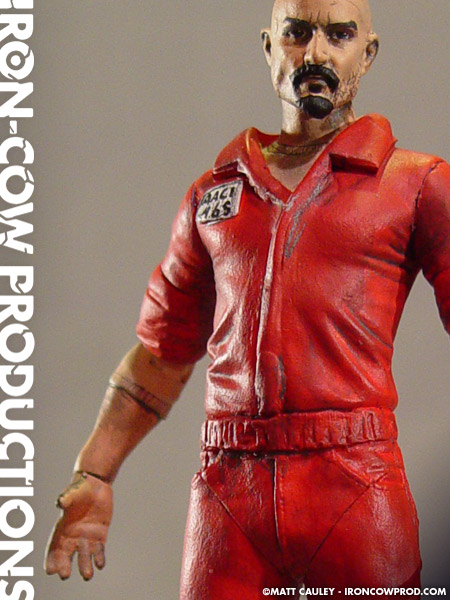 Victor Zsasz is an assassin who works for Mob boss Carmine Falcone. He is sent to Arkham Asylum due to the testimony of Dr. Jonathan Crane (aka the Scarecrow.) Zsasz's tallies are visible on his neck and are sure to grow in number as he preys on the people of Gotham City.
Victor Zsasz uses a Spike figure from the Buffy/Angel action figure line. Spike's hair was sanded down and the entire figure was reworked with Magic Sculpt to create to appropriate details. The likeness to actor Tim Booth is uncanny!
The Victor Zsasz action figure features 16 points of articulation and comes with a removable knife accessory.
Created Summer 2005
Featured in CustomCon 13