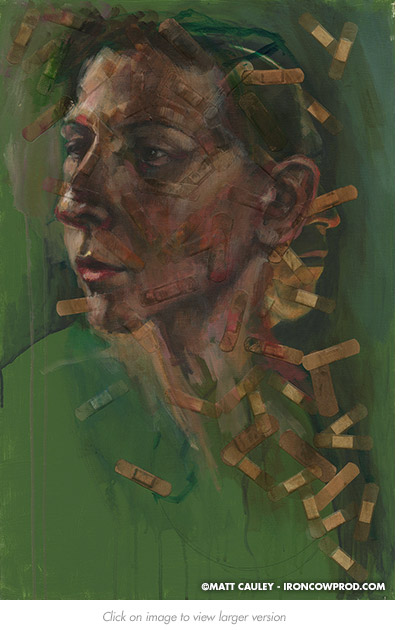 In the Summer of 2017, I continued my studies at the School of Visual Arts (SVA), this time taking a Figure Distortion class.
Instead of starting with a new canvas, I decided to throw caution to the wind and simply paint over a previous work, one that I felt couldn't be salvaged. What resulted is a subtle double-portrait, and a combination I couldn't have anticipated going into the piece.
Fr that reason, I really appreciate how this painting turned out. It was as fun an unexpected to create that I enjoyed the process as much as the finished piece.
Unrequited
Acrylic on canvas,
20 x 30 inches,
Painted 2018 by Matt Cauley