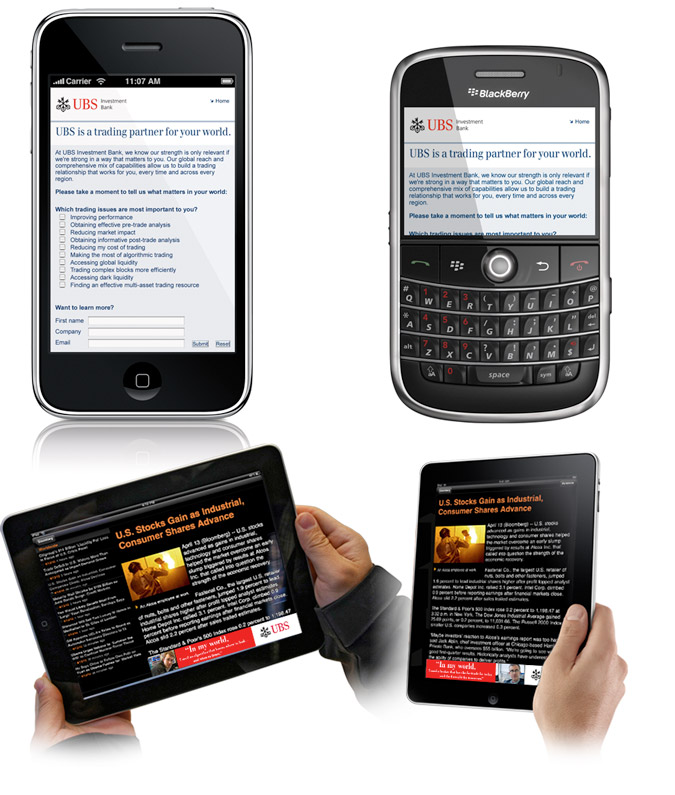 BRIEF: Create a series of digital elements for UBS, based on their current print campaign.
DETAILS: UBS had a strong print campaign running when I was approached to interpret it into the digital realm. The resulting project included the UBS Mobile Microsite and a series of web and mobile banners.
The digital campaign was an immediate success, and the client very pleased with the numbers that were generated.
Shown here for portfolio purposes only.