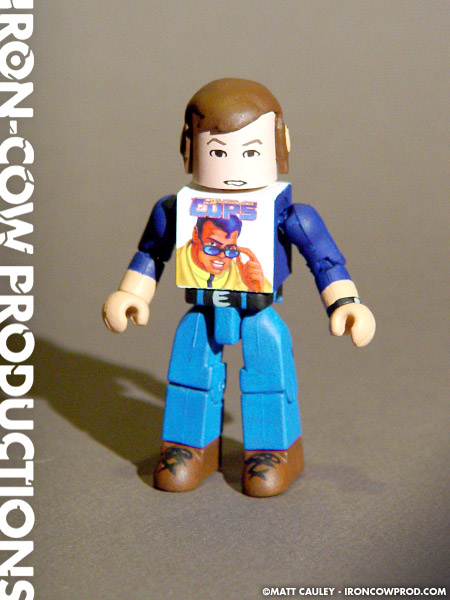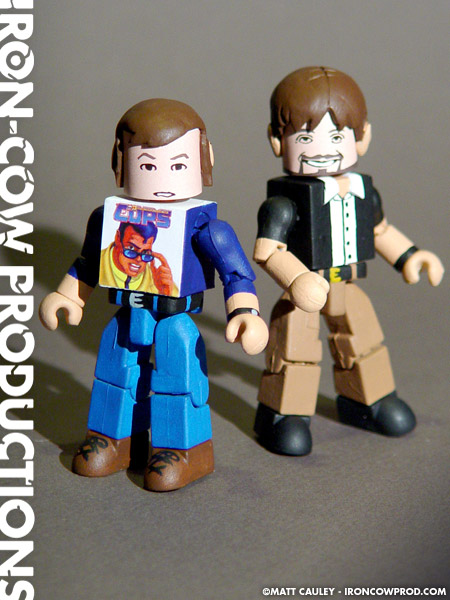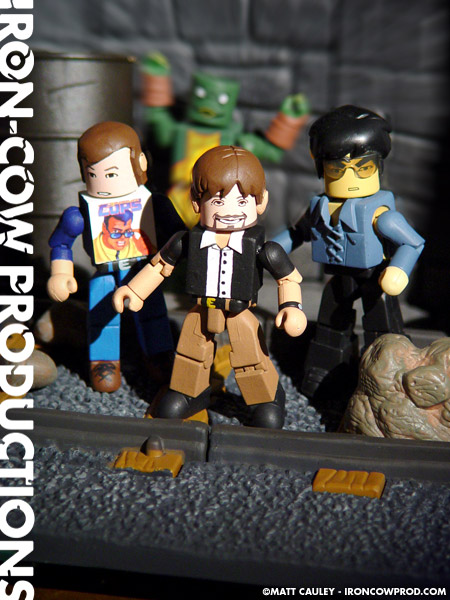 Both the Justin Aclin and the Zack Oat Minimates were produced under a 24-hour deadline as a token of appreciation for their coverage of the SubCultures exhibit. There was, of course, the hope that these would be used in some future installment of the Twisted ToyFare Theater. It hasn't happened… yet. But a shameless bribe never hurts.
As with my previous Minimates, Zack is mostly a repaint. The figure was designed first by hand and then rendered digitally in Adobe After Effects. The face was printed on a nice stock of paper and then simply wrapped around the head of an existing Minimate. Magic Sculpt was used for the hairpiece as well as the killer sideburns.
Zak had no idea we were creating a figure of him. Luckily he loved the finished piece, especially since he's such a huge C.O.P.S. fan! I had a blast working on it, and it was the least I could do in return for all the coverage they have given ICP in the past few months.
Created Spring 2004