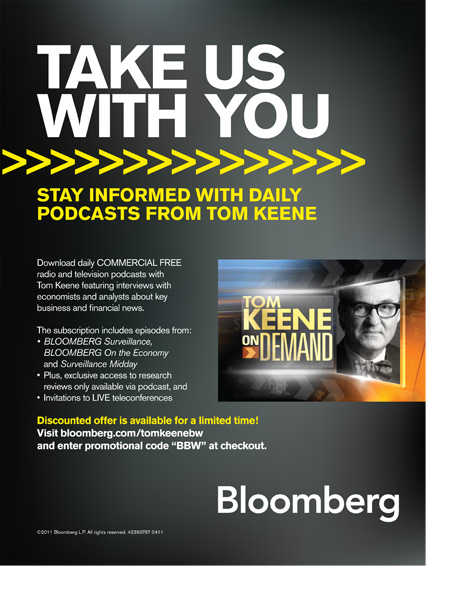 BRIEF: THE BLOOMBERG RADIO team wished to drive subscriptions to the TOM KEENE podcast.
DETAILS: This project was pretty straightforward, with a quick turnaround time. The logo photography had already been created, so I worked with a copywriter to develop an ad that ran in Bloomberg Businessweek.
The project was executed using Adobe InDesign.
Produced April 2011