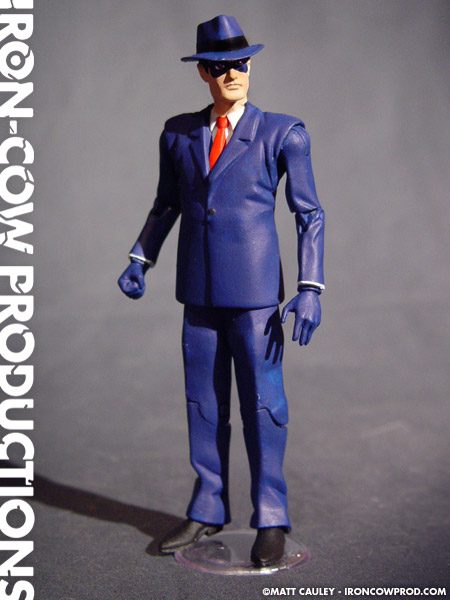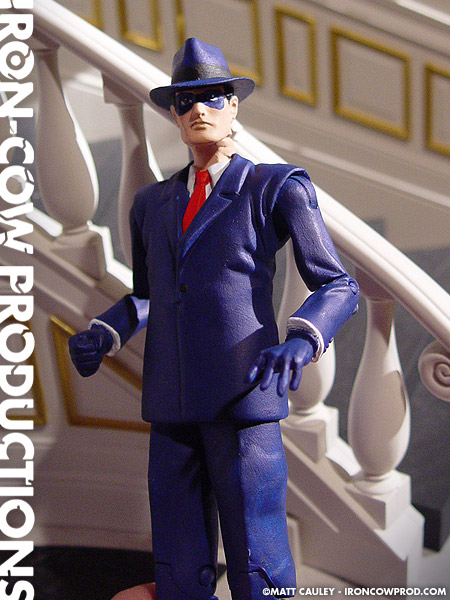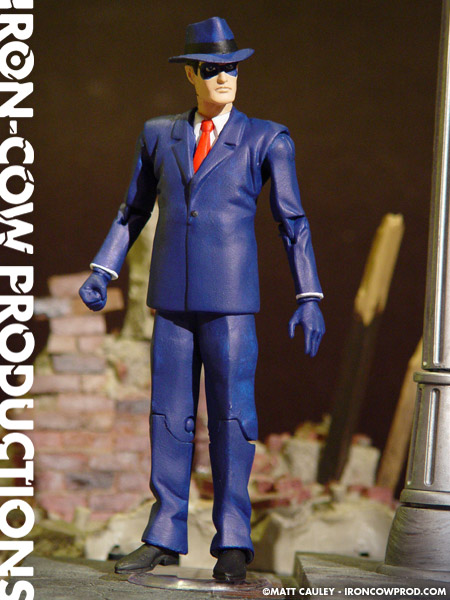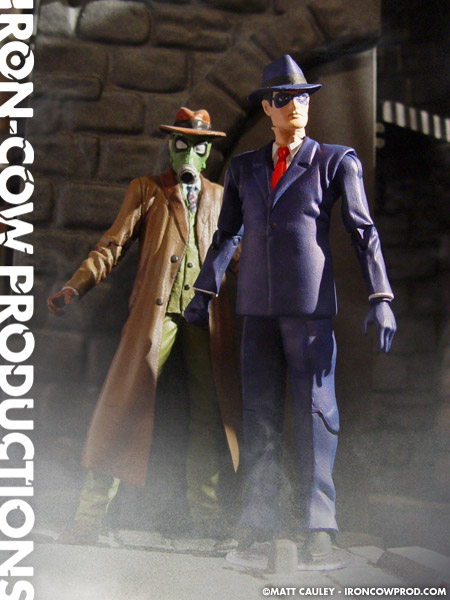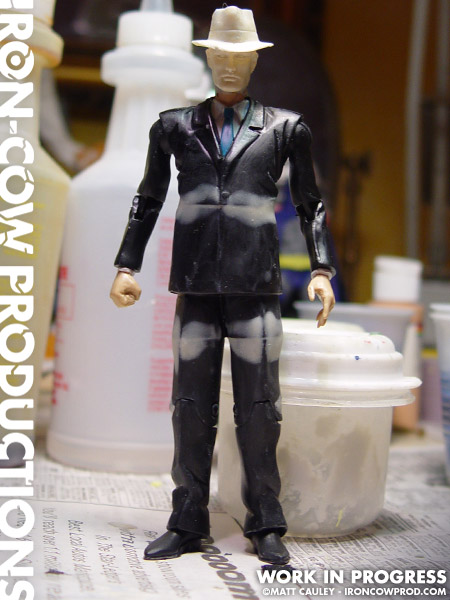 The Spirit custom is actually the result of a happy accident. I had purchased a Yu Yu Hakusho Ghost Files Sakyo figure awhile back fully intending to create a Bruce Wayne figure. Unfortunately, Sakyo felt a bit too stiff to pass for Bruce, so I set the figure aside in hopes another idea would strike me. It wasn't long before it dawned on me that the stiff posture of Sakyo actually closely resembled that of Will Eisner's the Spirit! After realizing this, the custom came together in just under a day.
For the most part, the Spirit figure is not much more than a headswap. I patched the seams on the Sakyo figure with Magic Sculpt and added a casting of a Phantom Stranger head. All that remained was painting the actual figure.
Though I did take a few liberties with the costume, I'm still please with how he turned out. Look for more pulp-era heroes coming here soon!
Created Spring 2005