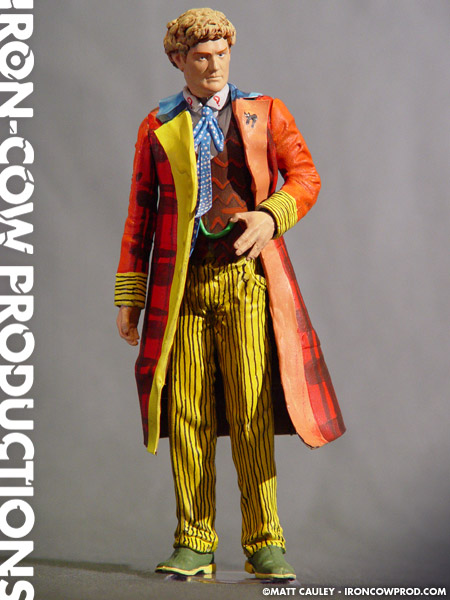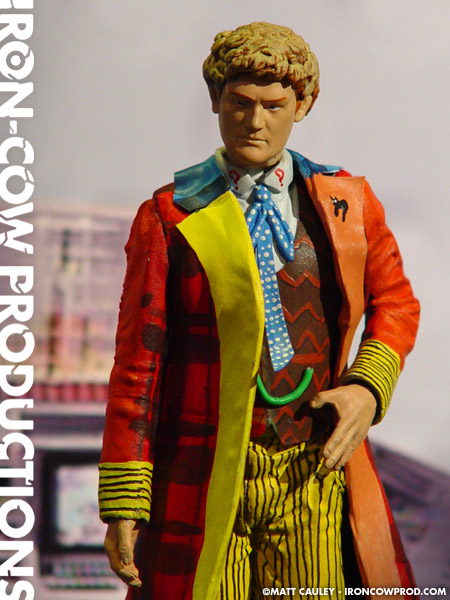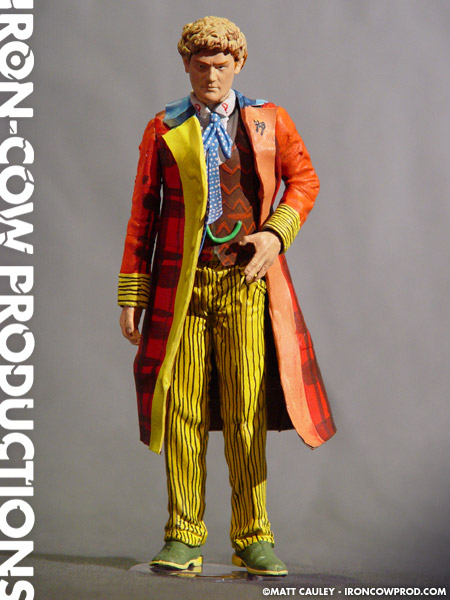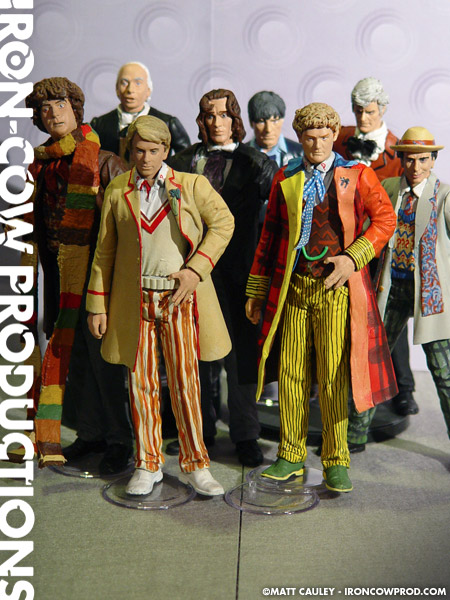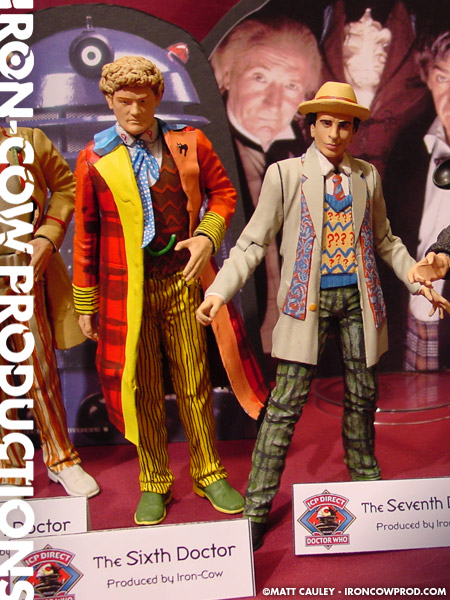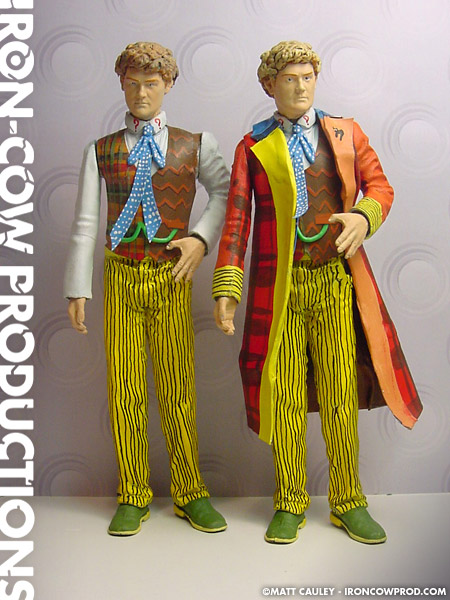 The Sixth Doctor, as performed by actor Colin Baker, proved to be perhaps the most difficult Doctor Who custom for me to make. The problem lay not necessarily in the production aspect, but in the initial design stage. I started off intending to use a Shaft figure for the Doc. I changed my mind and opted for a Michael Myers Halloween figure instead. After another change of heart, he's back to using Shaft. I was hoping that since his costume is just so eccentric he would look different amongst the other Shaft-Doctors.
Anyway, to start off, I separated the Shaft figure into its individual pieces. I have to hand it to McFarlane: by boiling the Shaft figure for a minute, I was able to easily pop off the arms, legs and head from the central torso. This allowed me to paint the complicated patterning in pieces separately and assemble the final figure back together.
The chest area has been reworked using vinyl for the vest and Kneadatite for the necktie. Clear vinyl was also added to extend the jacket. A Miles O'Brian Deep Space Nine figure donated his head, with Kneadatite filling in for the hair. It might be my least favorite of all the Doctor's costume designs, but all the bright colors ensure it stands out on the shelf.
Created Spring 2002
Featured in CustomCon 6