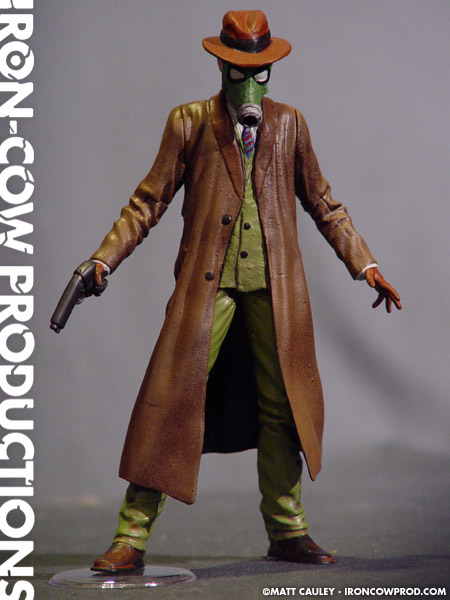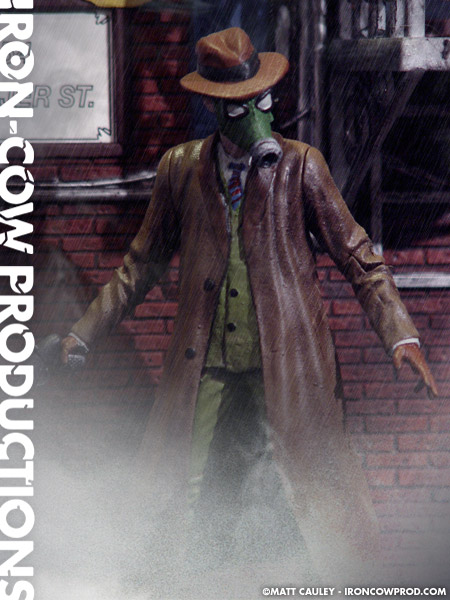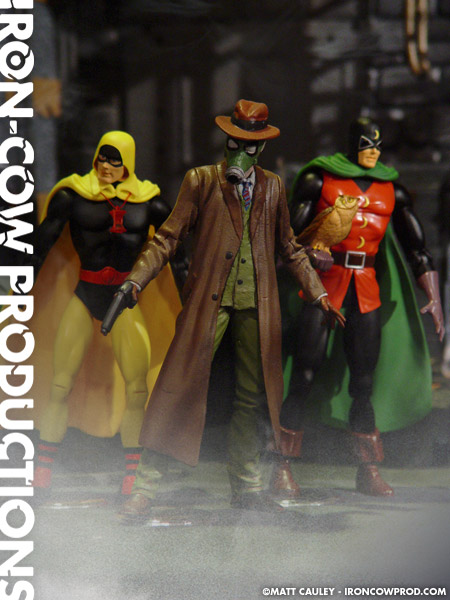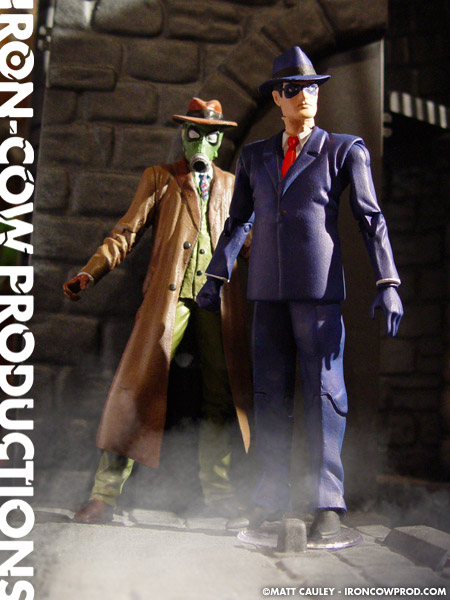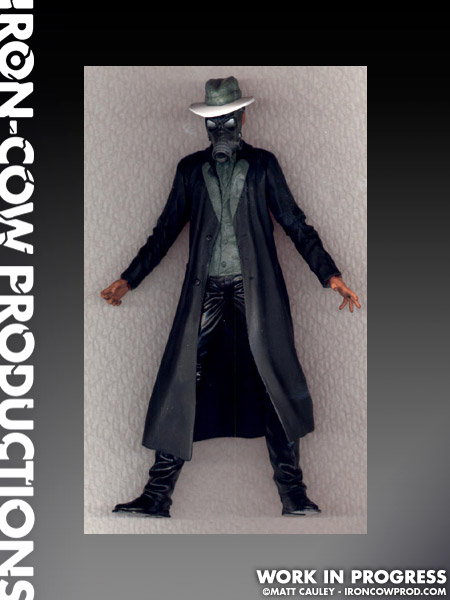 The Sandman is character I'm not as familiar with as I would prefer, but I have always greatly enjoyed his character design. I always felt the official DC Direct Sandman was nice, but the sculpt wasn't their finest. For a character than runs around with a gas mask, I felt drama was a necessity.
Sandman is essentially a repaint of the Angel figure from the Buffy the Vampire Slayer line. A reworked gas mask from McFarlane's Psycho Mantis was added and he's all set for action. Kneadatite was used for the suit and hat, and the gun was originally a shotgun from a Tomb Raider figure, I believe.
Though he's not 100% comic-accurate, I'm still pleased with how this early work turned out.
Created Spring 2001