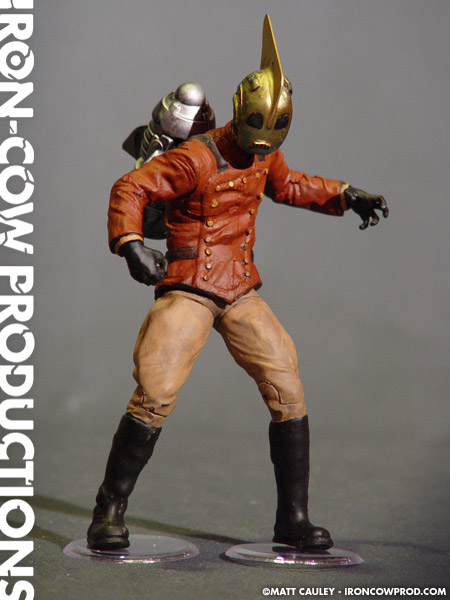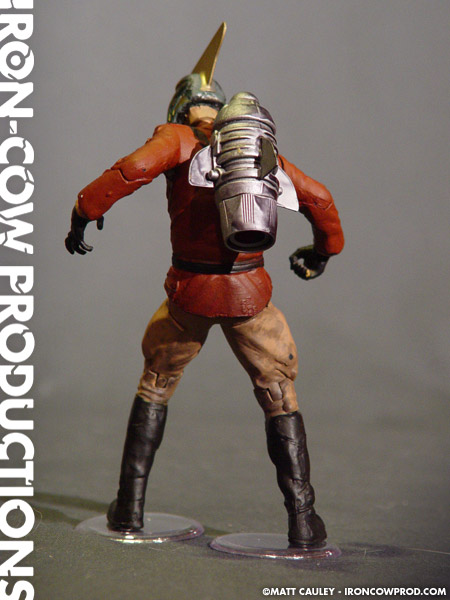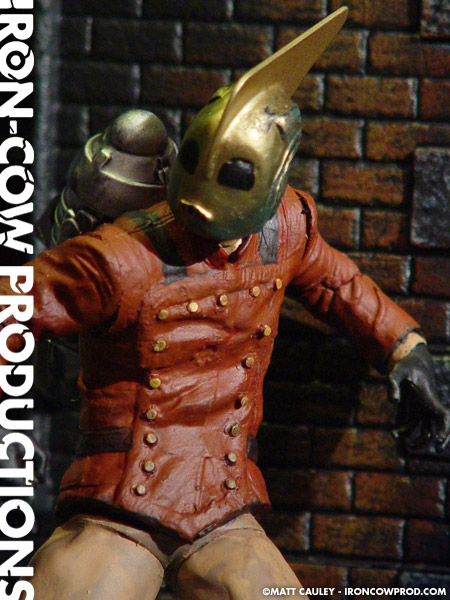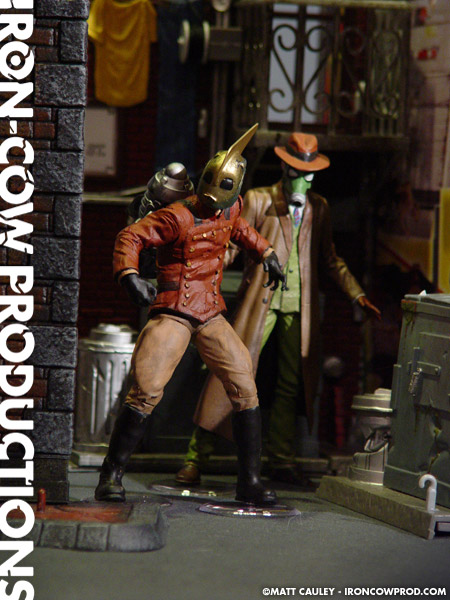 Who cares if the Rocketeer isn't technically a Batman character? He's gotta be one of the best character designs for a comic hero. Ever. Granted, I never read any of the comics, but that's beside the point…
Where to begin? The Rocketeer uses an extremely modified Master figure from the Buffy the Vampire Slayer line. Sculpy filled out the pants, jacket, and boots, and was also used to sculpt the removable helmet. The head from a Buffy Angel figure serves as Cliff Secord's head (it didn't photograph too well, though). The rocket itself is actually the accessory from the Astronaut Animated Superman figure, with styrene fins added.
Though he's fairly limited when it comes to articulation, he still makes for a striking figure on the shelf.
Created Spring 2000