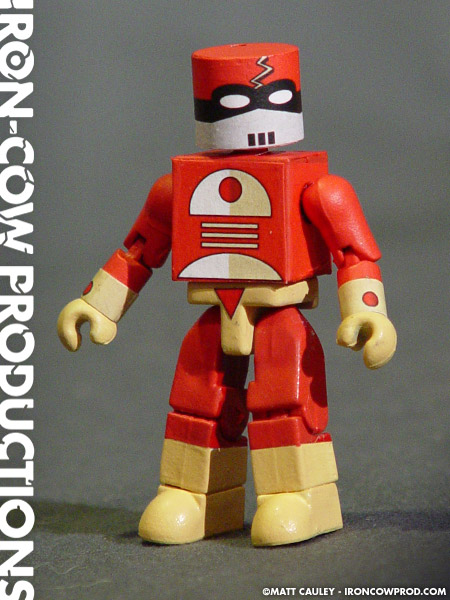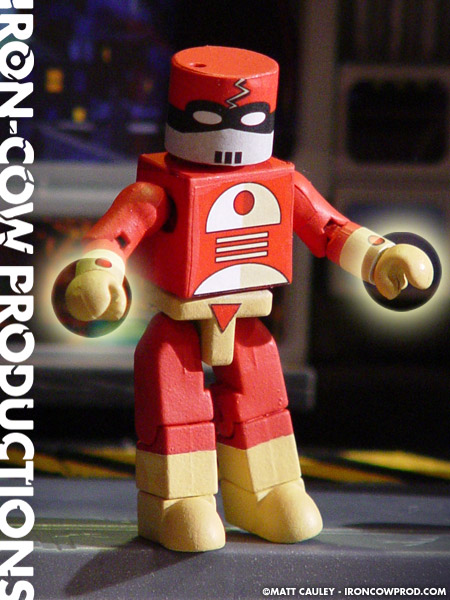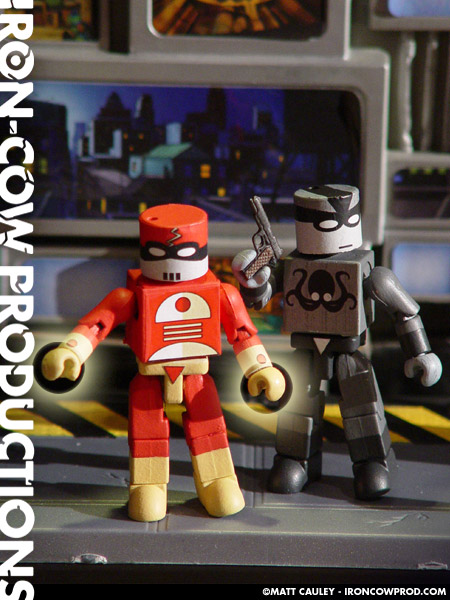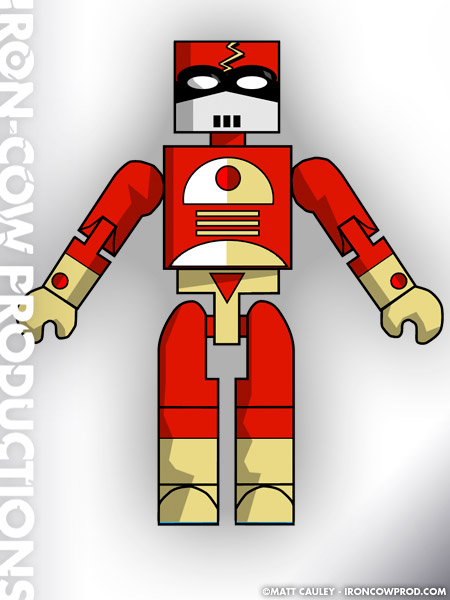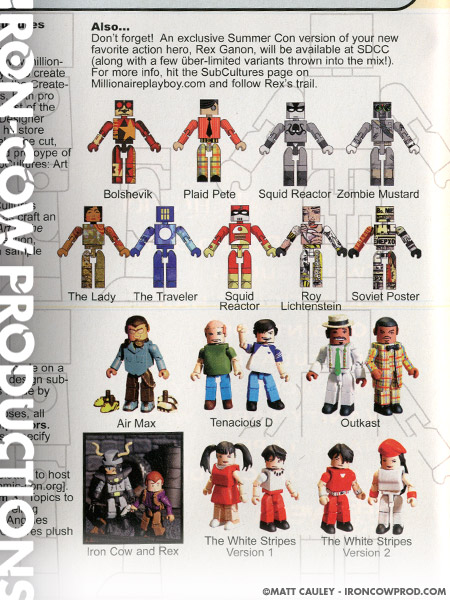 During the spring and summer of 2004, SubCultures Design teamed up with Art Asylum to offer the Create-A-Mate Design competition. This opened the doors for aspiring toy designers to create their own Minimate action figure. The public response to the competition was fantastic, and the winners will have their designs produced as actual figures in 2005.
The Reactor concept was basically my attempt to get a mass-produced Iron-Cow Prod. 3-D business card. Drawing on influences from Flash Gordon and Buck Rogers, I opted to use the ICP logo as a design element and incorporate it into a retro sci-fi piece. I began by priming a blank Minimate and painting the red base coat. The graphic elements were created digitally and then applied directly to the figure using decoupage medium.
Along with his partner The Squid, The Reactor is ready to fight otherworldly evil at a moment's notice.
Created Fall 2004