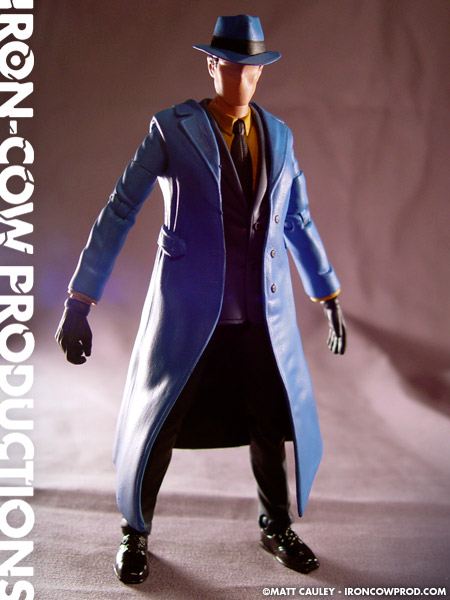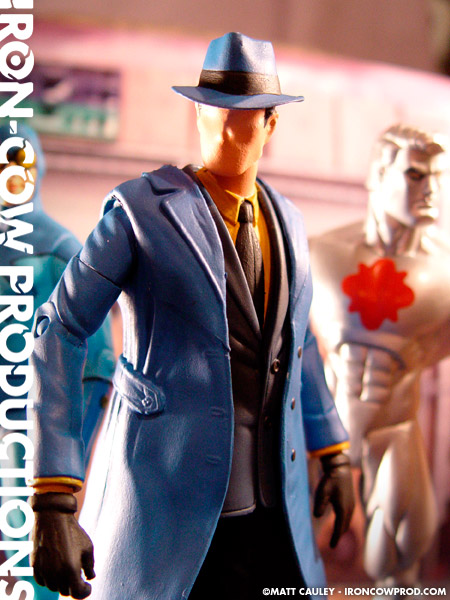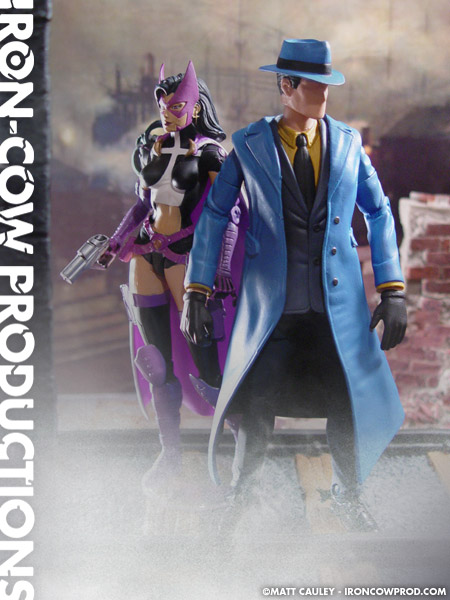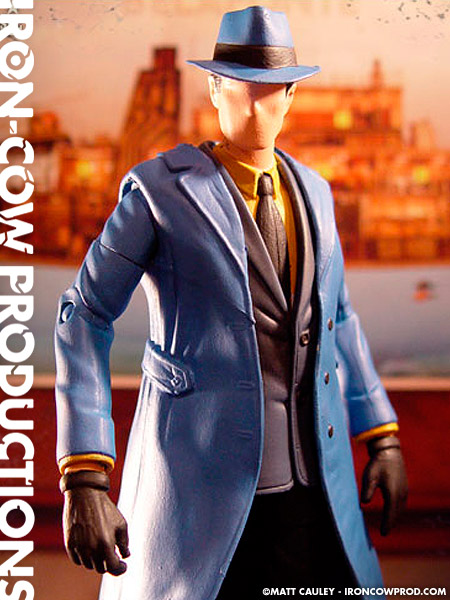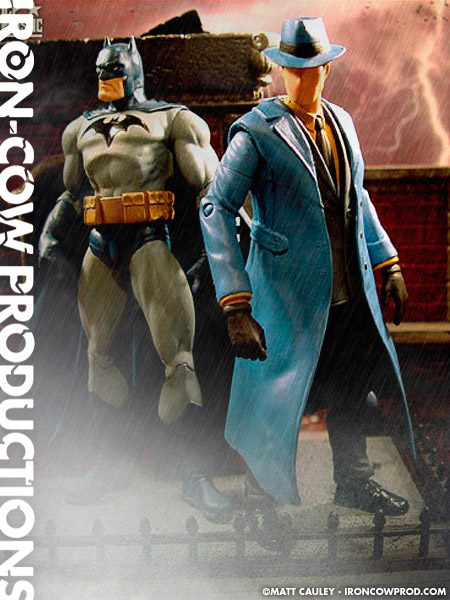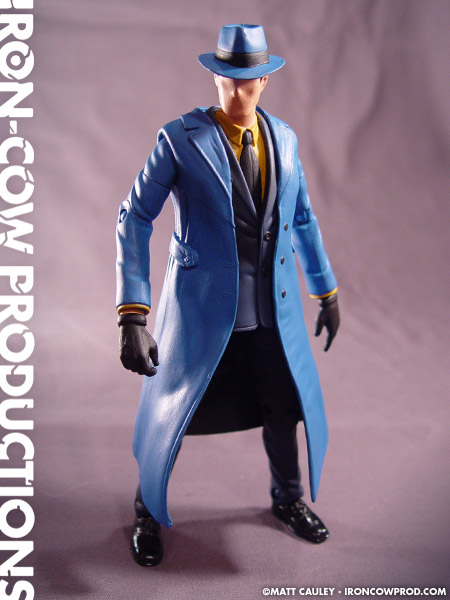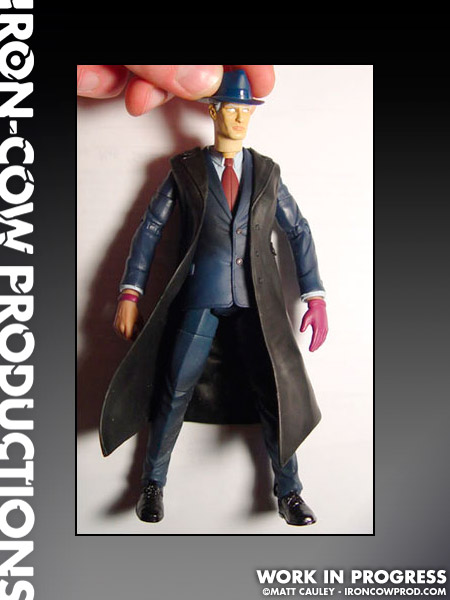 For awhile now, I have been eyeing the Four Horsemen Clark Kent figure, trying to think of a way to adapt it into a custom. I could never pin down a concept, though, as I felt the figure might be too thin or too tall for the characters I had in mind. My good friend and fellow customizer Joshua recently unveiled his Ra's Al Ghul custom, though, and I was both blown away and inspired. It wasn't that the Clark figure was too thin, but rather the headsculpt a bit small, and this was what had thrown me off. After seeing that Joshua's Ra's figure fit in perfectly with the DC Direct line, I decided to adapt his recipe and create a more modern version of The Question.
The Question uses the Four Horsemen Clark Kent figure as a base, with a trechcoat added from an X2: X-Men United Cyclops figure (this time inspired by Joshua's Sandman custom). The jacket was surprisingly a perfect fit and needed no alterations. I molded and cast a head from a DC Direct Phantom Stranger, filling in the eyes and mouth areas with Magic Sculpt to simulate the Question's featureless face. I believe the left hand is taken from a Joker figure, although I'm not entirely sure.
All in all, I'm really happy with how quickly the whole project came together. Thanks again to Joshua for helping inspire this piece!
Created Spring 2007